Mama Mio
By Jessica, May 23, 2011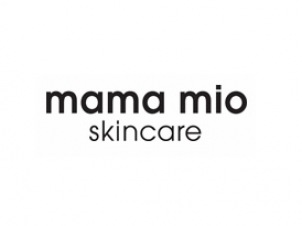 Mama Mio started out as a maternity skincare brand and has since grown to a full range of face and body care products. The brand takes a natural approach to developing their toning, firming and moisturising formulations.
Mama Mio began with a group of friends working in the beauty industry. It was when the first of them became pregnant that they realised there was a gap in the market for skincare products that were suitable and safe for use during pregnancy.
Over the course of a number of years, each of the women grew their families while identifying and addressing the skincare needs they encountered along the way. The first of the products released was a stretch mark cream, Tummy Rub, followed by a selection of other creams, oils and exfoliators.
All of the products are free from parabens, petroleum, sodium lauryl and sodium laureth sulphates, phthalates, xenoestrogen and synthetic colours and fragrances, thanks to the brand's 'No Nasties' policy. This is to maintain their safety for use during pregnancy as well as on sensitive skin.
Mama Mio then decided to take their research into treating the fast-stretching skin of pregnancy and apply it to other skincare concerns including anti-ageing, cellulite and dryness. The result is a product range that includes moisturisers, exfoliators, oils and serums for the body as well as cleansers moisturisers and eye cream for the face.
The brand is known for their body firming products, with Bootcamp for Boobs, Bootcamp for Tummies and Bootcamp for Butts being some of their bestsellers. These kits include some of their slimming and toning creams and oils along with a 30 day exercise programme.
A number of pregnancy and slimming spa treatments are also available from Mama Mio, you can find them in Buff Day Spa, Co. Dublin; Solas Croí Eco Spa, Co. Wexford; The Oasis Spa, Co. Kilkenny; Vedas Beauty, Co. Dublin, and a number of others around the country. Mama Mio products are available from Arnotts in Dublin and selected pharmacies nationwide.