L'Occitane
By Jessica, March 28, 2011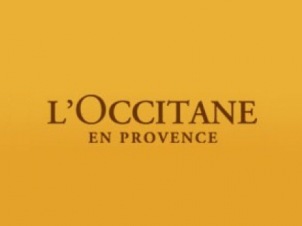 L'Occitane En Provence is a French brand of luxury skincare, fragrances and gifts. Products are mostly plant-based and are designed to treat skin issues such as ageing, dryness, sensitivity and excessive oil.
Inspiration for the products is taken from Mediterranean cultures, with fragrances designed to be natural, authentic and appealing. Product development follows the principles of phytotherapy – the art of healing through plants. Over 200 of L'Occitane ingredients are of plant origin, from essential oils, floral waters, plant butters and oils, extracts, kernels and barks.
The brand also has a commitment to limiting the environmental impact of their business as well as sustaining the sources of many of their plant ingredients. Packaging is kept to a minimum and, rather uniquely, often has Braille labeling to assist the visually impaired. Parabens, phthalates and silicones are removed from products where possible and limited where not.
Product lines include skincare, fragrance, make-up, hair products, a men's range and candles. Options for the skin and body include cleansers, toners and moisturisers as well as sun, eye and lip care. These range from the Immortelle line of anti-ageing serums and creams to their shea butter products, popular for rich moisturising.
L'Occitane Spas are a more recent addition for the brand, with exclusive branches in countries including Hong Kong, Austria, and the original in France. Our nearest one is in Cheltenham in the UK, and offers anti-ageing and drainage treatments for the face as well as massages, wraps and scrubs for the body.
L'Occitane stores can be found in Dublin, Cork, Limerick, Galway and Kilkenny. Products can also be purchased online from uk.loccitane.com.