Lisa Hoffman
By Jessica, January 12, 2011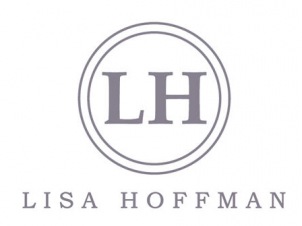 The Lisa Hoffman range consists of delicately fragranced products for the face, shower and bath, as well as the Lisa Hoffman Variations scents. Ingredients come from rainforest regions of the world, with inspiration for the products taken from these varied cultures.
Lisa visited many of these areas while traveling the world with husband Dustin Hoffman. The knowledge she gained in these places, combined with her frustration with the absence of high-quality skincare products designed with traveling in mind, led her to establish the Lisa Hoffman skincare range.
Products in the skincare range include cleansers, toners, eye and lip creams and serums for day and night. Many of the products are available in both full size bottles and ampoules for night and day which can be packed easily into a suitcase, handbag or desk drawer. 
The Spa Bath, Shower & Facial ranges include products such as bath soaks, body washes and scrubs. These collections are formulated around scents from the Costa Rican and Brazilian Rainforests, Japan, China, Madagascar, and tropical regions in the Asian Pacific.
The signature products of the brand are the Lisa Hoffman Variations fragrances. Each of these fragrances comes in four different variations and is formulated to change its intensity with the time of the day. The pulse point oils are packaged in glass vials with roller ball tops to allow you to apply the fragrance to specific parts of the body rather than just misting.
The brand has won a number of awards; in 2009 the Madagascar Orchid fragrance was voted one of the top five fragrances of 2009 at the Fragrance of the Year Awards. The 1 Bath Soak also won Allure's Best of Beauty Award in 2008 and 2009.
Lisa Hoffman products are available in Harvey Nicholls Dublin and online at www.lisahoffmanskincare.com