Linden Leaves Gold Oil
By Jessica, October 16, 2012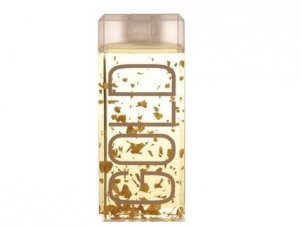 Linden Leaves is a New Zealand skincare brand that uses the best of the country's natural botanicals in their range. The collection of bath and body products is designed to nourish the skin and nurture the soul.
Linden Leaves Gold Body Oil
From an extensive line of Linden Leaves body oils, this handmade Gold take is one of the most eye-catching. Created using a blend of fruit and flower oils, it is infused with flakes of 23kt gold and a signature perfume for indulgent skin hydration.
Sinking into skin immediately, it leaves none of greasy residue that often comes with body oils. Instead, skin is left soft to the touch with a healthy glowing sheen. Both the deep hydration and the feeling of luxury linger well into the remainder of the day, thankfully without clinging to clothes or becoming sticky.
The oil's fragrance is incredible, a medley of sweet almond, calendula, avocado, grape seed, rosehip and vanilla. Almond is the over-riding note but the rest of the scents are perfectly layered beneath the rich nuttiness. Staying power hits just the right balance – gently trailing a pleasant aroma without being overpowering.
While I would usually opt for the less greasy and far less messy option of cream moisturisers, Linden Leaves Gold Oil presents a strong contender for a more pampering alternative. The oil (190ml) is available from nz.lindenleaves.com for NZ $40.50, with NZ $11.50 delivery charge (approx €26 for the oil and €7 for delivery).