LCN
By Jessica, February 10, 2010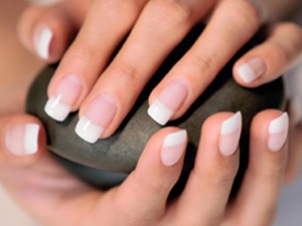 The origins of LCN (Light Cured Nails) go back to research into dental resin carried out by pioneering German scientists in 1914.  The unforeseen result of their investigations was the establishment of Wilde Cosmetics GmbH just over 70 years later.
Wilde Cosmetics aspired to bring the composite resin systems developed back in 1914 into fingernail cosmetics.  The result was LCN.  As the first non-acrylic alternative to conventional nail cosmetics, LCN developed a line of light-cured products which are designed to seal, correct, lengthen and beautify fingernails.
Light-cured resin has a similar consistency to gel but has a specially designed molecular structure to strengthen and prolong the effectiveness of the treatment.  LCN promises all nail treatments are free from harmful ingredients, unpleasant odours and toxins as well as preventing the traditional yellowed nails associated with fake nail treatments.  It comes with the assurance that the gel will protect and promote growth in the natural nail, making them less prone to breakages.
Since its inception, LCN has expanded to natural nail, hand, foot and spa products.  The nail products alone include bonding agents, sculpting products, sealants, glazes and camouflage gels.  The have also ventured into the world of acrylics, but commit themselves to greater flexibility and endurance than traditional acrylics as well as the avoidance of yellowing.  For your feet, you can find a range of creams, balms, baths and files while the hands can be treated to creams, peels and treatments for wrinkles and age spots.
The LCN spa line is based on Indonesian holistic therapy.  Focused on the hands, feet and nails, the spa line derives ingredients from every aspect of nature.  Get your extremities scrubbed, buttered, masked and creamed with extracts from water lily, white tea, mint, tigergrass, orchid and the aloe plant.  LCN also offers a microdermabrasion treatment for hands.
You can find LCN products and treatments in Pangaea Day Spa, Dublin 2 and Seafield Golf & Spa Hotel, Co. Wexford.