Launch of the Pure Fiji Retreat
By Jessica, September 29, 2008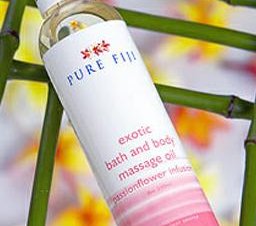 Revas Spa are delighted to invite you and your friends to the Launch of the new Pure Fiji Retreat.
The event will take place on the October 21st at 7pm. The event will include wine and finger food, followed by a tour of their new Pure Fiji Retreat as well as a first hand sneak peek of four new exotic Pure Fiji Treatments.
Special offers in the Pure Fiji range as well as discounts on selected treatments will be given to all their guests who attend the evening. Revas Spa will also be giving free advice on skin care and treatments that will improve skin moisture and relieve tension and stress with most soothing and exotic treatments available today.
For more information on the evening, or to have your name added to the guest list, please contact Nicole on 061605120 or email Nicole@woodlands-hotel.ie