La Roche-Posay Launch Skin Cancer Awareness Campaign
By Orla, April 3, 2015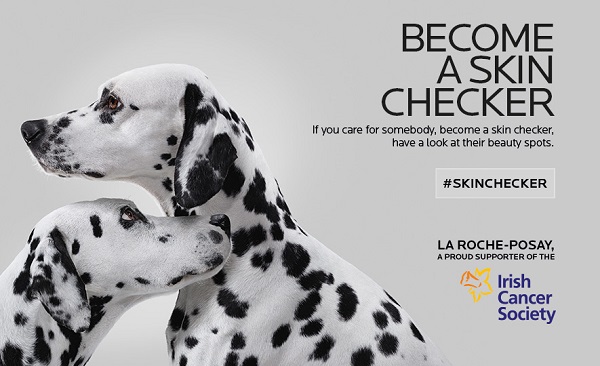 The international skincare brand, La Roche-Posay, have launched their Skinchecker campaign in a bid to raise awareness about skin cancer around the globe.
With the number of melanoma cases on the rise, La Roche-Posay want to urge people to actively check the moles and beauty spots on their friends and family for any signs of change.
What made La Roche-Posay launch this campaign?
The brand prides itself on creating "a better life for sensitive skin".  They were continually frustrated by the lack of prevention for skin cancer, because when caught early there is a 90% effective treatment rate. But how, when it is so treatable, is it the 9th most common cancer in Europe?
How many people in Ireland really understand the dangers of skin cancer?
In a survey they carried out in Ireland, it was revealed that 92% of people understood the dangers of being exposed to the sun, while only a mere 13% protected their skin all year round.
The survey found that 73% admitted they look out for the health of those they love more than they do for themselves, yet only 40% have encouraged their loved ones to have their moles checked.
And so the idea for Skinchecker was born.
The skin cancer awareness campaign wants to educate people about the importance of early detection in skin cancer and encourage them to keep an eye on their loved one's moles in particular, and even encourage them to actively go to the GP if there is a cause for concern.
Rosemary Scott, Health Promotion Officer at the Irish Cancer Society says:
        We are delighted to support this campaign and believe that it can make a real difference in the fight against skin cancer – a fight which starts by taking a good look at ourselves and the ones we love. The campaign aims to encourage people to share a clear and simple message: that everyone can become an ambassador in this fight.
Leading Irish dermatologist, Dr Patrick Ormonde says:
        It is heartening to see that public awareness of the dangers the sun is above average. The survey does raise questions about what education messages need to be improved on to make sure that the Irish people enjoy the sun sensibly and safely.
With skin cancer cases on the rise, it really is important to actively try and prevent this disease. For more information on how you can be a part of Skinchecker, head to the campaign's official site.