La Roche-Posay Cicaplast Barrier Repairing Balm
By Orla, November 29, 2014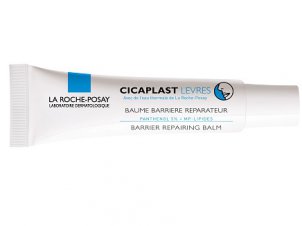 La Roche-Posay, originally from France, is the only skincare brand that uses anti-free radical selenium thermal spring water. The company prides itself on its therapeutic expertise stemming from the European Dermatological Centre, the first thermal centre of its kind, located at La Roche-Posay.
The Cicaplast range from La Roche-Posay aims to soothe and protect sensitive skin.
La Roche-Posay Cicaplast Lips, Barrier Repairing Balm
After trying out and falling in love with the brand's cicaplast handcream earlier in the year, I decided to give the lip barrier repairing balm a chance as well.
I suffer from dry lips at the best of times but thanks to the blustery winds and ever-falling temperatures, this time of year is by far the most detrimental to my lips. I usually use Carmex and Vaseline, but I find that they don't actually do anything to heal cracked lips, they just serve as a source of temporary moisture.
The biggest benefit of this lip balm is that it genuinely works to heal and nourish your lips. After one week of applying it numerous times throughout the day, my lips are healthier than they've been in a long time.
The formula contains 10% shea butter which provides a long-lasting barrier against the elements, intensely moisturising your lips and giving them a chance to heal. And with 5% panthenol, the barrier repairing balm also eases inflammation and soothes already cracked and damaged skin.
As an added bonus, it's paraben and fragrance free so it's great for those with sensitive skin!
The texture is very thick initially as you squeeze it out of the standard blue and white La Roche-Posay minimalist-looking tube, but it melts and spreads nicely as you work it into the lips.
At just €6.50 a tube, this is definitely going to become a staple in my handbag over the winter. Both moisturising and healing, it's the only lip balm I've ever used that has actually made a difference to the condition of my lips.