Kneipp
By Jessica, April 11, 2013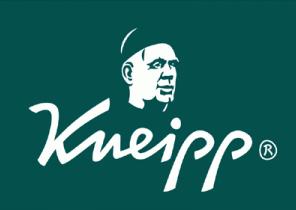 Kneipp is a natural bath and body brand from Germany with a strong emphasis on aromatherapy.
The brand origins go back as far as 1891, when Sebastian Kneipp's lifelong naturopathic studies led him to join forces with an apothecary and begin producing natural pharmaceutical, cosmetic and dietary products.
At the turn of the century, at a time when stronger medicines were becoming more widely available, Kneipp continued to promote mild homeopathic remedies. Today the brand strives to continue the holistic ethos of its founders more than 100 years ago.
Bath and body oils, salts and gels make up the majority of Kneipp's products, with a very small skincare line also available. An expansive range of massage and aromatherapy oils are some of the brand's bestsellers, with lavender, arnica, jojoba, grape seed and rosemary all featuring heavily.
Kneipp is also a strong proponent of good nutrition as part of the skincare routine. They advocate a diet rich in fruit, vegetables and fibre, and light in meat and animal fats. This, they say, is key to overall health as well as the health of the skin.
Kneipp products are available from chemists and health food shops across Ireland.