Kiehl's
By Jessica, May 28, 2012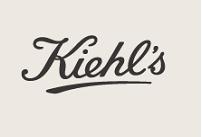 Kiehl's skincare blends cosmetic, pharmaceutical, herbal and medicinal knowledge to produce a range of products for the face and body. A tradition passed down through generations, the range is still bottled in old-fashioned packaging in a nod to its long and rich heritage.
Kiehl's was founded in 1851 in a New York apothecary. Originating as a small pharmacy offering homeopathic and herbal remedies, the family behind the business soon began to add their own blends and mixtures to the shelves.
As the line of products developed, the brand maintained their simple approach to ingredients. Naturally derived substances are used when possible, and preservatives are limited to the bare minimum required for a reasonable shelf life.
Products are available for the face, body and hair, with men's and fragrance lines also on offer. Choose from cleansers, moisturisers, serums, toners, scrubs, masks, sun protection, shaving products and gift sets.
The Kiehl's brand mission places special emphasis on charitable work. Environmental conservation, AIDS research and outreach programmes for local children and communities are the three areas that the company continue to support. In Ireland, Temple Street Children's Hospital has benefited from the brand's contributions in the past.
Kiehl's have a flagship store on Wicklow Street in Dublin and their products are also available from Arnotts. Customers from elsewhere in the country can call the Wicklow Street store and enjoy free delivery of their choice of products.