Kerstin Florian
By Jessica, February 10, 2010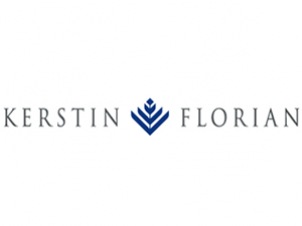 Kerstin Florian is a family business that has been on the go since 1978.  Specialising in the use of thermal mineral water, mud, algae, herbal extracts and essential oils, it has become a distinguished skin care line in the spa industry.
Alongside the beauty treatments, the brand encourages healthy nutrition, exercise, psychological well-being and thorough care of the face and body.  This, they say, is the only way to attain complete beauty.
Kerstin Florian products are aimed at everyone from teenagers to seniors.  There are four Spa ranges – Spa Face, Spa Men, Spa Body and Spa Sun in addition to the Signature Line.  Kerstin Florian describes this line as the culmination of years of experience in anti-ageing products, with noticeable use of caviar in each of the formulas.  Expect to pay from around €85 for Caviar Cell Vitale, up to over €200 for a Caviar Extravagance Holiday Kit. 
They also have over 25 facial, body and bath spa treatments that feature in exclusive spas around the world.  Ireland boasts eight spas affiliated with Kerstin Florian: Spa Salveo, Co. Mayo; Oasis Spa, Co. Kilkenny; Farnham Estate Health Spa, Co. Cavan; Castle Dargan in Sligo and La Spa Therapie in Malahide and Drogheda. 
Otherwise, Kerstin Florian products can be bought online.