Introducing Clare's Newest Spa Hotel: The Killaloe Hotel & Spa
By Orla, July 22, 2016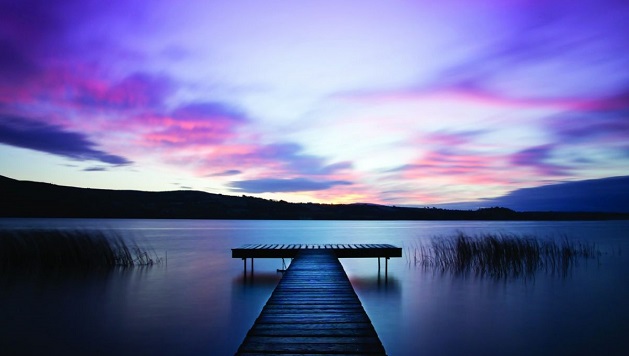 The Killaloe Hotel & Spa... picture perfect
On the shores of Lough Derg in Co. Clare you will find the newly opened Killaloe Hotel & Spa overlooking Kincora Harbour. A stunning 4 star boutique hotel with big plans for an all-inclusive health and wellbeing centre.
The Killaloe Spa is currently based in the quaint village of Killaloe while the hotel makes big plans to build a brand new boutique spa in the hotel. And this won't affect your spa experience at all because the hotel will whisk residents to and from the spa to make sure you have nothing to worry about except relaxing.
No expenses were spared for the temporary spa location and to say it sounds amazing is an understatement. The day spa is currently set in a 200 year old building and the quaint and quirky interior with exposed wooden staircases will transport you to another time, where the stresses of everyday life don't exist.
The therapists at The Killaloe Spa have specialised in two well established spa product houses, Elemis and Murad Skincare.
Spa manager, Caroline Casey, explained to us that their aim is "to treat the whole person" using these sensational spa products, "as opposed to just treating the skin and body". The elite team of therapists will really be focusing in on the wellness of the individual, for example, each guest will be treated to a personally prescribed smoothie or fruit cocktail after their treatments.
The Killaloe Spa currently has 5 treatment rooms but when the new hotel spa is built in January of 2017, it will feature 6 beautifully designed treatment rooms, a dreamy relaxation room and the thermal facilities will include a hydro jet pool, tropical monsoon showers and a sauna.
The Killaloe Spa offers a wide range of treatments, from peels and pregnancy massage to body scrubs and facials by skin concern.
P.S. We have it in good faith that there a few introductory offers you can get your hands on to celebrate the launch of the spa.
With any 30 minute treatment (mini facials, back massages and scrubs) receive a complimentary 15 minute scalp massage
Book in for a 60 minute facial or massage and receive the 90 minute version
Book in for any 1 hour 30 minute treatment and receive a complimentary pedicure or manicure
Call The Killaloe Spa on 061 622334 for more info on these offers.