How to Relive Stress Instantly
By Jessica, May 14, 2013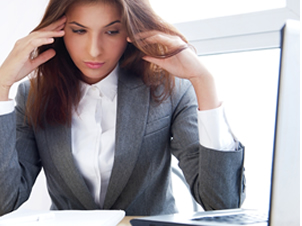 Scream, shout and let it all out! We all have stressful days, nothing is going right – bad hair day – bad work day – bad life day! Take 10 minutes out for yourself and try one, or all, of Spas.ie instant de-stress techniques.
Take three deep breaths—5 seconds in, 5 seconds out—to slow your heart rate and the pace of your stress hormones.
Sing a favourite song. You'll breathe more fully and the increased oxygen will do your body good.
Pop a piece of gum. Chewing loosens your jaw, where you often store stress.
At work, walk over to someone's desk to talk, go to the water cooler, force yourself to move. It will relieve physical tension.
Try scream therapy: Let out a shout in your car or in a field. You'll feel better afterward!
Think about the person who is stressing you out. Are they under pressure? Empathy helps defuse tension.
Eat a bowl of oatmeal. Carbs help you produce serotonin, a feel-good brain chemical. And it's high in fiber, so your body will absorb it slowly, prolonging the boost.
At work, take the scenic route to the bathroom. The walk will energize you.
Get enough sleep. When you're tired, problems can seem larger than life.