How to Choose the Right Facial for your Age
By Jessica, March 28, 2013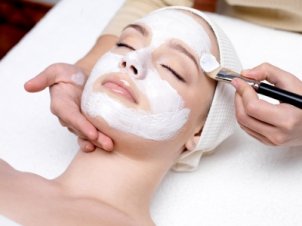 Choosing an age appropriate facial is the most effective way to pre-empt signs of ageing and treat those which have already developed. While many may opt for intensive anti-ageing treatments from an early age in an attempt to prevent wrinkles, this practice can actually be counter-productive in the long run. Likewise, going for a microdermabrasion treatment in your sixties can actually damage the skin. Read on for the facials you should be trying now, and in 10, 20 or 30 years time.
Facials in your 20s
Regular facials should become a feature of your skincare regime in your mid to late twenties. Keep to the more basic options on the treatment menu for deep cleansing and hydrating – this will combat the oiliness and associated blocked pores that can still be an issue, and reduce the appearance of any fine lines that become more pronounced with dryness. Avoid anti-ageing facials at this stage as using them now can cause the skin to become immune to their effects later in life.
Facials in your 30s
Your thirties is the decade when dark spots, fine lines and broken capillaries begin to appear. This is in part due to hormonal changes causing dryness and loss of elasticity, and in part the result of bad skin habits of the past coming to fruition. Now is the time to start slightly more advanced facials, with brightening treatments to fight pigmentation and dullness and vitamin boosters to lessen the effects of sun damage.
Facials in your 40s
Collagen production begins to dwindle in your forties, causing lines to deepen and skin to lose firmness. Facials at this age should involve more intensive exfoliation to boost circulation and cell growth. Complex ingredients and treatments also come into play – try facials that include hyaluronic acid, peptides and antioxidants, and maybe consider the occasional treatment that incorporates microdermabrasion.
Facials in your 50s
Just like in your thirties, hormones can wreak havoc on skin in your fifties. Severe dryness and redness are some of the most common complaints, so opt for hydrating treatments, facial oils, lipids and amino acids. You will still need the occasional exfoliation, but avoid abrasive scrubs. A course of electrical current or IPL treatments can also offer noticeable results, and are often effective in reducing the appearance of age spots.
Facials in your 60s and Beyond
Hormones begin to normalise again in your 60s, meaning any sensitivity or redness from the previous decade should dissipate. However there is generally further loss of tone during these years and dullness can be an issue. Opt for gentle facials that are full of nutrients and include gentle facial massage. It's also time to put the brakes on abrasive exfoliation and microdermabrasion, which can do more harm than good on thinning skin.