How 6 Spas Prepared for your Return
By Áine Timlin, June 1, 2021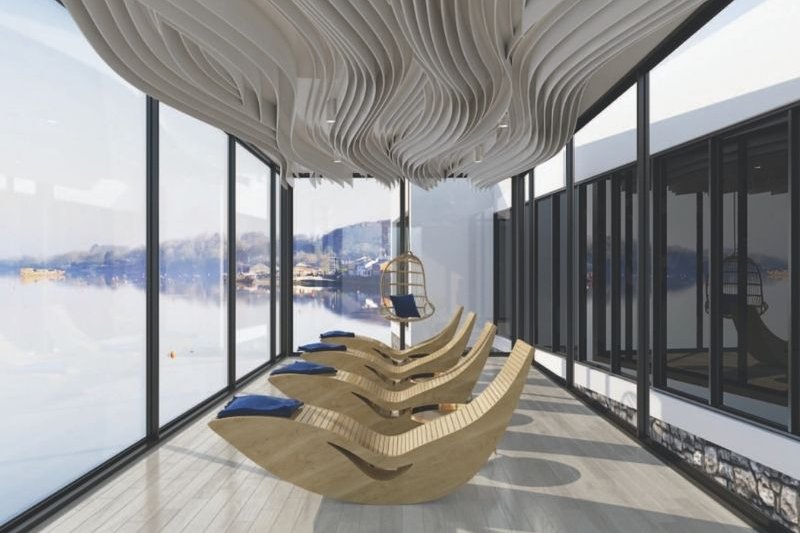 Our favourite spas are opening their doors this week! and while you were away, many spas across Ireland had been busy enhancing their offerings. From state of the art renovations, to new products, to the arrival of alpacas.

Here's just a few of these exciting upgrades you can experience when you return to the spa.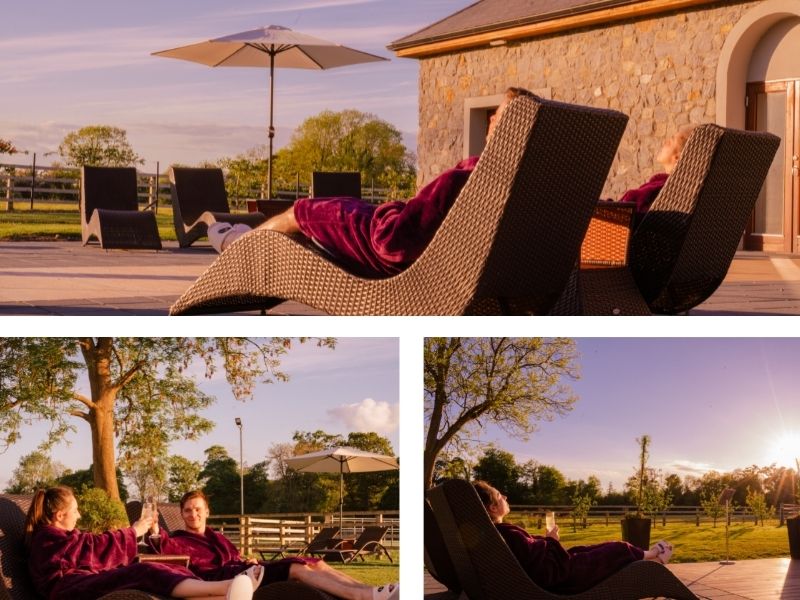 Revas Spa has opened a new Relaxation Veranda just in time for summer. This new outdoor space offers a place to chill out and relax in the picturesque surroundings of Adare. The veranda is complete with elegant sun loungers where you can unwind and soak up the sun while enjoying a coffee or cocktail.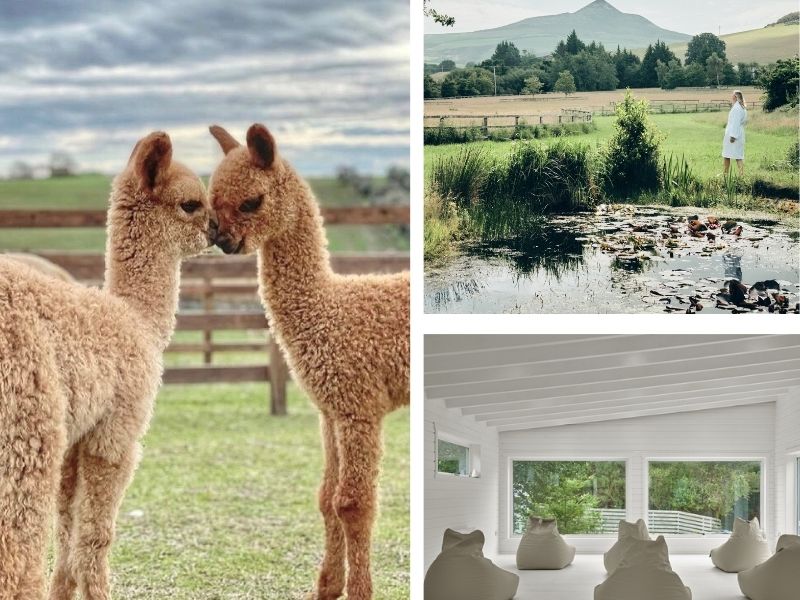 During the past few months, Powerscourt Springs has been enhancing the grounds and farm. They've added a gazebo by the pond, a zen garden and a fire pit overlooking The Great Sugarloaf mountain.

"We opened in July 2020 so with everything completely new indoors, we set out to enhance the experience that our guests have on our Farm," said Adrienne Stewart, Director of Powerscourt Health Farm. Powerscourt Springs Health Farm is also set to be the new home to 3 baby male Alpacas this August.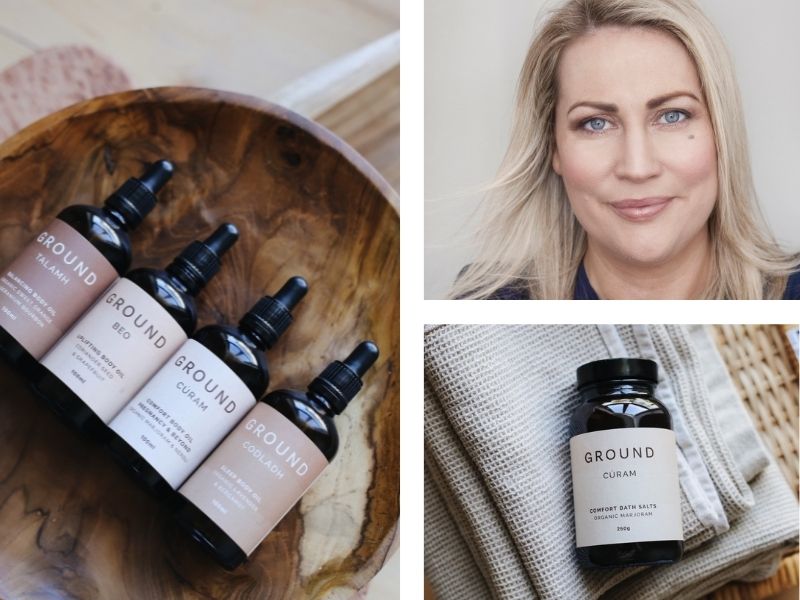 Fota Island Spa have launched an exclusive range of treatments using new GROUND products. GROUND products are 100% natural aromatherapy oils and balms handmade, in small batches, in Ovens in Co. Cork. Designed by fellow Corkonian and spa and wellness expert Peigín Crowley. "Fota Island Resort, bedded into its spectacular natural landscape, lends itself beautifully to the notion of grounded rituals and wellness retreats" said Peigín. There are 5 GROUND Rituals to choose from and all include gentle breathwork, hands-on rhythmical pressures and techniques, including Gua Sha stones and aromatherapy oils.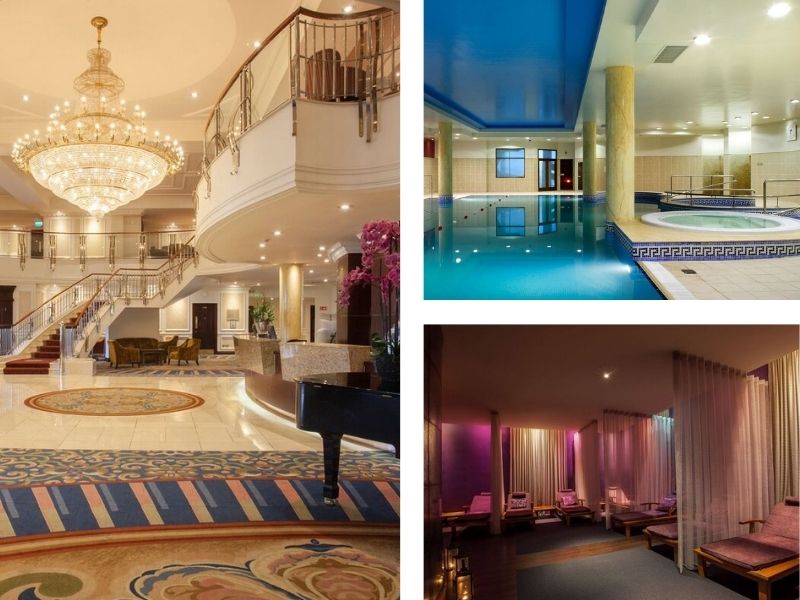 Never mind gym membership The River Spa have launched a yearly spa membership. The spa membership costs €200 and includes a 10% discount off all treatments from the main River Spa brochure. The River Spa yearly membership entitles you to unlimited use of the thermal suites, a complimentary one night B&B, a 25 min spa treatment and much more.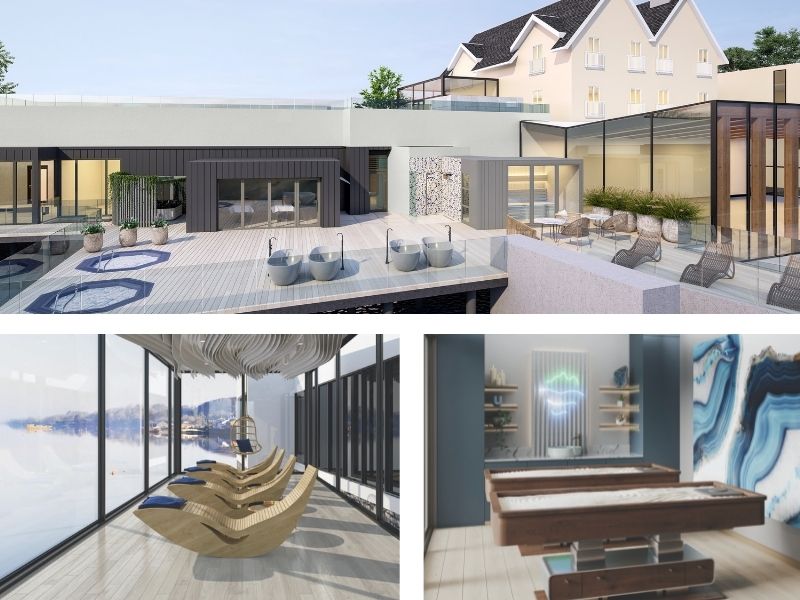 Chill Spa has just completed some spectacular spa renovations. The outdoor spa garden has been extended to stretch out over the River Moy. New facilities include an outdoor wellness treatment room, relaxation room, 4 sunken hot tubs, outdoor showers and seating area. The sauna and many of its indoor facilities have been updated along with a refresh of the décor.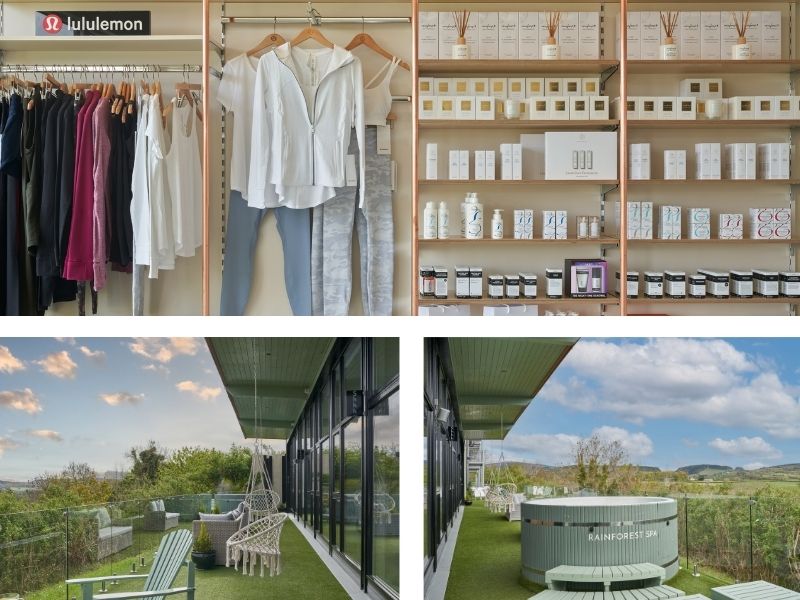 Rainforest Spa took the opportunity of the closure to enhance its offering to their guests. As well as upgrading all their treatment rooms, Rainforest Spa refitted their reception, installed a new Swedish Sauna and added a new retail space. "We only intended on painting one room but ended up pulling a thread; completely losing the run of ourselves and gutted the entire Day Spa" said Karen Morrissey, General Manager of Rainforest Spa. The Summerhill House Hotel on which grounds spa is based, also underwent a refit and is offering a new range of Wicklow spa breaks for guests.