What Are HD Brows?
By Orla, March 13, 2014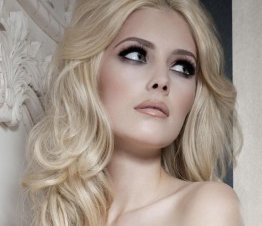 Eyebrows play such a major part in shaping your face and completing your look, in fact over 70% of your facial expressions depend on them, so it's only right that they get first-class treatment.
There are so many different shapes and styles of eyebrows out there, but the one style you can never go wrong with is HD Brows. They genuinely look lush and flawless on any face shape. Even on sparse unruly eyebrows, you'll come out with perfectly sculpted brows.
So what exactly are HD Brows and how are they done?
This style of eyebrows is a seven-step eyebrow shaping treatment that uses many techniques such as tinting, waxing and threading, using specialist HD Brows products.
Although the end result looks similar, these brows are tailored to suit everyone's look so they can be thick or thin, light or dark, and sharp or soft – whatever look frames and suits your face best.
The stylist or beauty therapist should take your hair growth, bone structure, face shape, symmetry, overall style and image, personality and age into account when designing your HD brows.
The best thing about these eyebrows is that most people get the HD Brows look instantly, although if you're a perfectionist a few visits might be necessary.
Even if you have over-plucked your eyebrows into oblivion or you have sparse patches, your HD Brows stylist can train your brows into shape over a few visits with the help of a regrowth programme. To speed up the process, there are a number of specialist HD Brows products available to encourage hair-growth.
How often will my eyebrows need to be done?
Ideally, you will need to have them re-done every 4-6 weeks but some people's hair may grow slower or quicker and some people's brows can hold colour longer, so it can vary from person to person.
To find out more about HD Brows and their products, head on over to the official HD Brows website here.