Halloween-Inspired Spa Treats
By Orla, October 15, 2015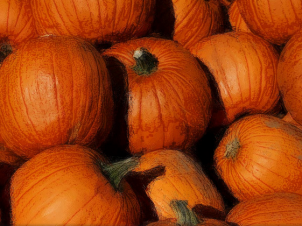 Halloween is just around the corner and if you're considering heading off on a halloween retreat over the break, you might want to swing by Revas Spa in Co. Limerick, The Peninsula Spa in Dingle, Co. Kerry and Anne Mc Devitt's in Dublin city.
Get into the spirit of Halloween without any of the spooky tricks, it's all about the treats this year.
Pumpkin Pie Spa Retreat at Revas Spa in Limerick
Was €129, Now €89
Spend 2 and half hours of pure bliss at Revas Spa this Halloween break. After an hour in Reva's thermal suite, your skin is in for a treat with a spiced pumpkin body scrub and a hydrating vanilla body cream massage.
Now that your body is silky smooth, it's time to rejuvenate the face with a collagen express facial. Lastly, enjoy some downtime in the relaxation room with a fresh fruit smoothie.
Ring Revas Spa on +353 61 605120 to get 26% off their Pumpkin Pie Spa Retreat.
Pumpkin Spiced Delight at The Peninsula Spa in Kerry
Was €65, Now €59
Start your spa journey by relaxing in The Peninsula Spa's essence steam room, Finnish sauna and Outdoor Hot Tub for an hour(yes please!).
Next enjoy a Pumpkin Spice Body Scrub which will exfoliate and nourish the skin. A body smoothie massage using a hand picked in-house blend of aromatic essential oils follows to leave you feeling totally zen.
Ring The Peninsula Spa on +353 66 915 0230 to get 10% off their Pumpkin Spiced Delight.
Organic Yam & Pumpkin Facial Pro Peel at Anne McDevitt's in Dublin
Was €65, Now €55
Experience a luxuriously potent organic skin peel with exotic papaya, pineapple and pumpkin enzymes. This peel refreshes the skin and boosts collagen production. Yam pulp with organic glycolic acid and skin refining lactic acid tightens pores and leaves a more youthful look to the skin, while natural hyalouronic acid with green tea increases hydration and rejuvenates. Happy Autumn Skin!
Ring Anne McDevitt Laser, Skin Beauty & Health Clinic on 01 6777962 to get 16% off this organic pumpkin facial peel.
Why is pumpkin good for the skin?
Pumpkin is packed with enzymes, antioxidants like Vitamin A, C and E, zinc which helps control hormone levels and essential fatty acids which help to regulate sebum.
The enzymes are found in the pulp of the pumpkin and when combined with pumpkin seed oil, they can help to dissolve dead skin cells and reveal healthy, radiant skin.