Halloween Inspired Pumpkin Spa Treatments
By Orla, October 27, 2016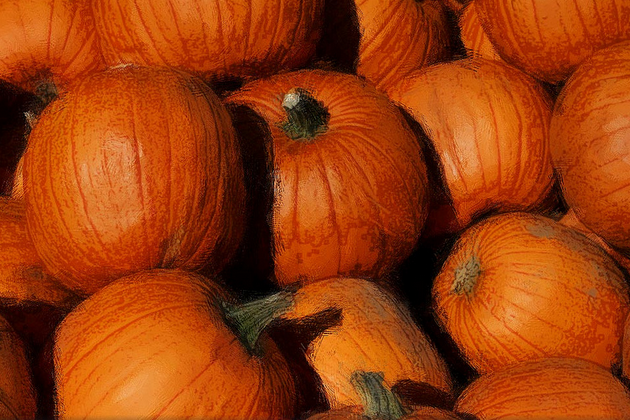 Two weeks ago on The Spa Blog we highlighted the health benefits of pumpkin and why you should never throw out those leftover pumpkin carvings. Now it's time to put that knowledge to good use and see what all the fuss is about.
The Pumpkin Spice Renewal Spa Treatment at The Dawson Spa
The Dawson Spa is an award-winning boutique spa based on Dawson Street in Dublin city centre and they have really got into the spirit of Halloween, designing a pumpkin and autumnal themed spa treatment for the occasion.
The Pumpkin Spice Renewal Spa Treatment lasts for 1 hour and 30 minutes and costs €99 from Tuesday to Friday and €109 on Saturday and Sunday.
The treatment begins with the spa's full body signature massage to help you unwind and relax.
Next you will be immersed in a soothing, warming and skin reviving pumpkin and cinnamon body wrap which will boost the skin's cell production levels and rebalance sebum levels.
The treatment finishes with a deep relaxing hair and scalp massage as you bask in the scents of autumnal spices.
Buy someone a Spas.ie Gift Voucher so they can treat themselves to the Pumpkin Spice Renewal Treatment at The Dawson Spa.
Autumn Radiance at The Spa at InterContinental Dublin
InterContinental Dublin is a gorgeous 5 star hotel based in South Dublin and The Spa there is one of Dublin's most discrete luxury spas.
The Autumn Radiance Special lasts 55 minutes and costs €95 midweek and €110 on the weekends.
The treatment starts with a full body exfoliation using their Pumpkin Sea Salt Body to revive lifeless skin and increase circulation throughout the body. An aromatherapy facial treatment follows to cleanse and hydrate the skin, leaving you soft and supple all from head to toe.
Buy someone a Spas.ie Gift Voucher so they can treat themselves to the Autumn Radiance Special at The Spa at InterContinental Dublin.
DIY Spa Treatment: Pumpkin Face Mask
If you're short on time or not based in Dublin and can't make it to The Dawson Spa or The Spa at The Intercontinental Dublin, you could always whisk up a really simple pumpkin facemask using ingredients you probably have in your house anyway.
Makes: 1 Face Mask
What You'll Need
2 tablespoons of cooked, puréed pumpkin (boil cubed pumpkin flesh for approximately 15 – 30 minutes)
½ teaspoon of organic honey
1 teaspoon of natural yoghurt
¼ teaspoon of cinnamon
How It's Done
Combine all the ingredients together until they form an evenly blended paste.
Apply generously to the face and allow to sit for 15-20 minutes.
Gently wash off with warm water and pat the skin dry.
The pumpkin boosts cell production, regulates sebum levels and repairs damaged skin. The honey provides a natural antiseptic which is great for irritated skin or acne-prone skin. The cinnamon plumps out fine lines and acts as an antiseptic, The natural yoghurt soothes the skin, tightens pores and dissolves dead skin cells.
Tweet us and let us know if you try out any of these Halloween and pumpkin themed spa treatments.