Guinot
By Jessica, February 10, 2010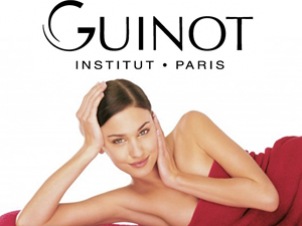 The Guinot story begins with the creation of a skin treatment device in 1963 Paris.  Channelling galvanic currents, Rene Guinot's contraption used electrodes to treat the skin in exclusive salons in the beauty capital. 
Next came their moisturisers, which were developed by testing on burn victims in a French hospital. The idea behind this was to develop creams that were restorative and regenerative.  This was the beginning of a lasting approach to treat beauty 'patients' in much the same way as medical ones, with a process of diagnosis and prescription of suitable products.
The business changed hands in 1972 and the new owner began retailing these regenerative creams alongside products similar to those prescribed to patients who had undergone surgical treatments.
Today, treatments place the therapist in the role of prescriber.  She will use products alongside a device that has been developed from the original Guinot invention in 1963.  This High Frequency Lamp penetrates and optimises the active ingredients of the products in a treatment called Hydradermie, which is still the most popular Guinot treatment today.  A similar device is used for overall body treatments to massage and firm by draining toxins from muscles.
Since the original experiments in Paris, Guinot has grown to a network of 11,000 spas and salons in 70 different countries.  Production takes place in purified air and with constantly purified water.  The products themselves are derived from plants and renewable resources and none of them are tested on animals. 
Guinot night creams are formulated to make the most of the increased microcirculation at night-time and are designed to promote cellular activity.  The day products focus on protection from the environment, hence preventing premature ageing.
Guinot also boasts a range of treatments for men and a selection of male products for use at home.  Other home treatments include face and body products, sunscreens and fake tan, and a number of home treatments for extending the results of waxing.
Guinot treatments can be found in a number of spas across the country but you can find the Irish flagship Guinot Spa in at Sam McCauley Beauty Salon & Day Spa in Greystones, Co. Wicklow.