Guerlain
By Jessica, October 9, 2012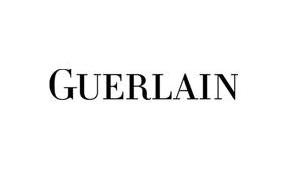 Guerlain is an exclusive French skincare line that dates back to 1828. Since its inception, the brand has been associated with luxury, sophistication and elegance.
Over four generations of perfumers, Guerlain has released over 800 different products across its skincare, make up and fragrance lines. The brand founder was a trained doctor and chemist, lending a pioneering scientific edge to his creations.
While Guerlain specialises in perfumes, its signature fragrance can also be found across other products. All scents are based around seven key ingredients which the brand collectively refers to as the 'Guerlinade'.
Guerlain's first skincare products in the 1830s consisted of a skin whitening product and a rose-scented cold cream. This has since evolved to a full range of cleansers, moisturisers, toners, serums, masks and eye and lip creams.
Lines are divided by Exceptional Complete Care, Anti-Ageing Care, Hydrating Care and Whitening Care, with all products bottled and presented in Guerlain's recognisable purple and gold packaging.
The brand has also had a sustainable development initiative in place since 2007, implementing a plan to limit their impact on the environment while also giving back to social causes.
Guerlain's flagship store can be found on the Champs-Elysées in Paris, with Guerlain Spas found in destinations such as Japan, Morocco, Qatar, South Korea and the U.S. In Ireland, their products can be found in department stores and select pharmacies.