Great Gift Ideas for Fathers Day
By Jessica, June 6, 2013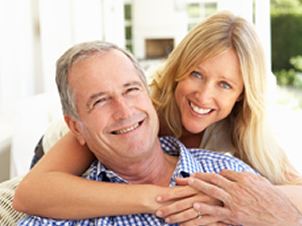 Fathers Day is fast approaching (Sunday 16th June) incase your forgot the date! It is the one and only day of the year we officially get to spoil and pamper all the hard working Irish daddies – whether they like the fuss or not!
If you are still deciding on how to reward your Dad this year, check out Spas.ie gift guide. Maybe a luxurious hotel break and game of golf, a brand new shaver you know they will love, or really spoil him and send your Father on a week long holiday in the sun! Spas.ie has put together the best Fathers Day Gift Ideas for 2013.
Gift Ideas 
A Relaxing Week Holiday in the Sun
What better way to show your love and appreciation for your father than a relaxing week long break in the sun. If you really want to impress (and be his favourite) – Call his job and organise holiday leave, pack a suitcase, book the airport taxi and surprise him with the tickets just as the taxi arrives outside! Check out some fantastic last minute holiday deals including flights and accommodation, starting from only €320.
Remington WETech Rotary Shaver
Surprise your Dad this year with a gift he will use everyday. Remington has developed a Hi- tech, 100% waterproof shaver, specially designed for use in the shower – perfect for a busy Dad. The shaver includes 3 independent floating heads – which will keep a beard of every style looking trim and shaved. WETech Rotary shaver only takes 5 minutes to charge and will last over an hour. Available at pharmacies nationwide, the waterproof shaver costs around €100.
A Game of Golf and Country Retreat
Does you Dad fancy himself as the next Rory McIIroy? Let him put his money where his mouth is and treat him to a round of golf, gourmet dinner and overnight stay in a stunning countryside retreat. Spas.ie has a selection of special offers just in time for Fathers Day Sunday 16th June. He will be feeling relaxed and refreshed after comfortable nights sleep and awake in the morning to a full Irish breakfast – a great start to any Irish dad's day.
Flying Lessons
If your Dad prefers to swing airplanes rather than golf sticks – we have the perfect gift idea. Thrill seeking Dads will finally get to fulfill a childhood dream and learn to fly an airplane! Skyways Aviation based in Kildare offers great deals for Fathers day this year and provides excellent facilities for beginners.