Gift Vouchers & Spa Treatments 'Most Wished for Gifts'
By Jessica, December 6, 2012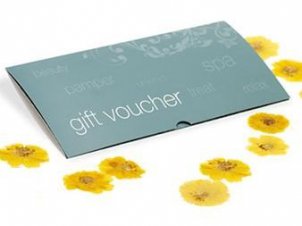 A Christmas shopping survey by Deloitte has revealed that gift vouchers and spa treatments remain among the most desired gifts this Christmas season.
When asked what they would most like to receive for Christmas, 33% of Irish adults said gift vouchers were their ideal present, while 26% said they would like to be given spa treatments.
Spas.ie Gift Vouchers are now accepted in over 90 salons, spas, hotels and resorts across Ireland. With denominations from €25 up to €500, they cover everything from stocking filler to pampering weekend away for two.
Gift them with something they'll truly enjoy this year – order your Spa Voucher now.