Gift Ideas for Father's Day 2016
By Orla, June 3, 2016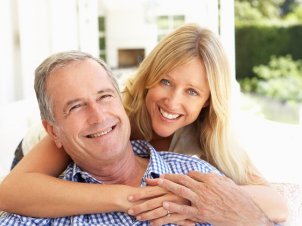 Father's Day 2016 falls on June 19th which is just over 2 weeks away. It's time to get your thinking cap on and decide how you're going to honour your Father this year.
We've got a few Father's Day gift ideas to get the ball rolling.
1. Spas.ie Gift Voucher
Type of Father's Day Gift: Relaxing weekend break
Of course we had to recommend our Spa Gift Vouchers. What parent wouldn't be delighted with the chance to get away for a weekend, maybe take a dip in the spa's thermal suite, enjoy a nice back massage or even head out into the sunshine for a round of golf while they're there?
The best part about getting a voucher is how flexible it is. You can let your Dad pick which spa hotel he wants to use his voucher in.
Pick a value from €25 – €500 to suit your budget and choose the delivery option that works for you – email it instantly or post a traditional gift voucher. Buy it now.
2. Flight Simulator Experience
Type of Father's Day Gift: Adventure
If your Dad is one of those eternal-kid-trapped-in-a-man's-body type of Dad who loves computer games and the thrill of adventure, this would be the ideal gift. Based in Wicklow, a flight simulator experience is a cheaper alternative to flight lessons at just €75 for a 30 minute flight simulator experience with cockpit familiarisation.
3. Make Your Own Craft Beer Kit
Type of Father's Day Gift: Novel
Is your Dad a man's man? For €70, you can get him his own Craft Beer Brew Kit. He can make up to 15 litres of his own craft beer in one go and the kit is re-usable. A novel gift idea that won't break the bank.
4. Season Ticket for the GAA
Type of Father's Day Gift: The gift that keeps on giving
Treat your Father to a season ticket for your county team for either Gaelic Football or Hurling. Prices start at €99 and range to €200 upward if you want to guarantee an All-Ireland Final Ticket.
5. Cooking Lessons
Type of Father's Day Gift: Bonding experience
If your Father thinks of himself as quite a dab hand in the kitchen, he might really enjoy learning more about techniques and marrying different flavour combinations. It could be a really nice bonding experience if you do it together.
Prices range from €70 up to €99 and Cooks Academy in Dublin have a great selection of interesting lessons.
We always make a fuss over our Mammies on Mother's Day and it's important to make your Dad feel just as appreciated this Father's Day. And we think we've picked the perfect Father's Day Gifts to do just that. Happy shopping!