Flourish Organics
By Jessica, March 18, 2011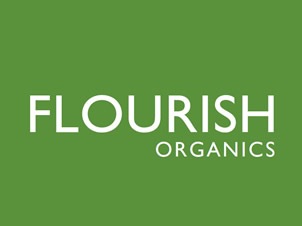 Flourish Organics is an Irish skincare range produced in Co. Kerry. Products are natural and use locally sourced ingredients where possible to create a range of cleansers, moisturisers and lip balms.
Flourish was founded by Dublin-born Geraldine Woessner following a complete burn-out from working long hours as a fashion designer in the city. Reluctant to take the medication offered by her doctor for stress and anxiety, she decided to research a more natural approach.
She studied Reiki and Holistic Therapies before moving to the more tranquil Co. Kerry. Here she set up The Healing Room and began to research creams to use while treating her clients with aromatherapy. Having difficulty finding a natural product at an affordable price she developed her own, and so Flourish Organics was born.
All of the oils, waxes and butters used in Flourish products are organically grown and sourced in Killarney where possible. There are no artificial fragrances or petrochemicals to be found and no product is tested on animals or uses animal products.
The range includes creams, lotions, cleansers and scrubs rich in Vitamin E and ingredients such as shea butter, almond oil and beeswax. Also on offer are tinned lip balms in four different natural fragrances: White Chocolate and Vanilla; Strawberry Mousse; Peppermint; and Lavender. Each is made with soothing cocoa butter, and the peppermint and lavender varieties contain tea tree oil as an anti-viral to help prevent cold sores.
All products follow the approach of being kind to skin, kind to animals, kind to the earth and kind to those who live on the earth. They are also kept kind to your pocket to encourage more people to use natural skincare products.
Flourish products are available through www.flourish-healthandbeauty.com and in selected shops nationwide.