Eminence Organic Skin Care
By Jessica, April 21, 2011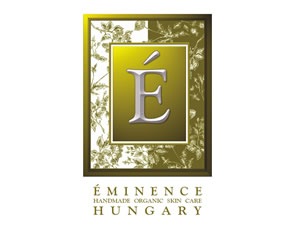 Eminence Organic Skincare is a line of highly concentrated skincare products, as well as a selection of spa treatments, created to provide natural but intensive remedies for common skin concerns.
Eminence Organics products are concentrated, meaning most of the water is removed from them. For use at home, it is advised that you only use a third or a quarter as much product as you usually would and apply to a wet face or body using wet hands. The idea behind this is that you will get longer use out of your product and you are not paying for water, the ingredient usually present in the greatest quantity in cosmetic products.
The brand began over 50 years ago in Hungary, using the herbs, fruits and vegetables of a small countryside village to treat skin ailments. They have always worked with sustainable farming and green practices, using wind, geothermal heating and solar energy in the manufacturing of their products.
Free from parabens, sodium lauryl sulphates, mineral oils, petroleum, harmful colours and fragrances, and all other chemicals they deem too harsh for use on the skin, products are never tested on animals and they use no animal by-products in their ingredients.
Traditional creams, moisturisers, cleansers, scrubs and oils are all available, as are more intensive products such as their masks that heat up upon application to the skin. Their Facial Boosters are another popular product, with variations available for ageing, rosacea-prone, dehydrated, dull and acne-prone skin types. They also provide Spa Teas in a range of flavours to promote beauty from the inside out.
Eminence Organic spa treatments include facials and body wraps which use their more complex products requiring professional administration. Both the treatments and home-use products have a strong focus on fruit, vegetables and flowers with rhubarb, blueberry, lime, mango, pumpkin, garlic, maize and poppy all playing a role in product names.
Eminence Organic spa treatments are available in The Victorian Treatment Rooms at the Castle Leslie Estate, Co. Monaghan; and Delphi Mountain Resort and Spa, Co. Galway. Products are also available to buy from both of these spas, Anne McDevitt on Wicklow Street, Co. Dublin (or online at www.annemcdevitt.ie/shop); and a number of salons across the country.