Does TRX really work ?
By Jessica, April 10, 2013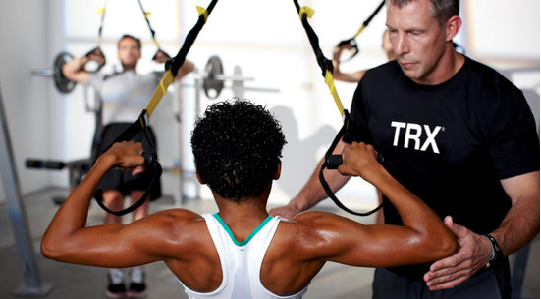 TRX Studios are now opening up all over Ireland, professional athletes and celebrities such as Beyonce and Jennifer Lopez are all fans of the core- powered workout. We decided to investigate the latest fitness craze, TRX, that is taking Ireland by storm.
What is TRX?
TRX Suspension Training is essentially based around 2 nylon (suspens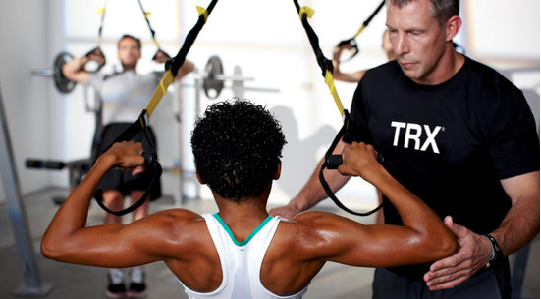 on) straps attached to the ceiling, TRX is a full body workout that relies on a persons own body weight rather than machines.
New to TRX?
We advise joining a class in your local gym or one of the many dedicated TRX studios. Variety of movement is one of the main attractions of TRX training. Depending on your trainer and your personal goals, TRX trainers will be able to guide you through different exercises such as squats, push ups, twists, scissors or one-legged lifts.
If you are a beginner or fitness fanatic, depending on your fitness levels TRX allows you to control the workout. Most beginners start slow with guidance from TRX trainer, and after a few classes will be able to push and train harder with little assistance.
Some benefits of TRX
• Muscular Strength (Lower body, Upper body, Core)
• Improved balance and coordination
• Burn unwanted fat
• Improved fitness levels and body definition visible after just 2-3 workouts.
• TRX is portable.
Remember a healthy diet is key to see the results of any physical training. Kelley Walsh (Co- owner at Bodytransformation Studios) says " Its 70 per cent diet and 30 per cent work out. "
Typical Costs
TRX Studios are becoming increasingly popular and classes are typically €10 per session or €50 per month for unlimited classes. The cost includes a personal trainer guiding and instructing you through each class, we recommend you watch this video for TRX Beginners, to give you an idea of the workout before you sign up.