Do you need an Emotional Detox?
By Jessica, February 26, 2013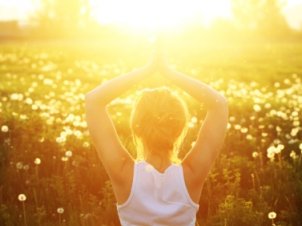 The word detox is applied to everything from week-long juice cleanses to a New Year abstinence from alcohol. But could the process be used to achieve cleansing and re-energising in more than a physical sense?
'Emotional detoxes' have been on offer in spas in the US and UK for some time, and claim to treat the toxicity that arises in the body as a result of stress and negative emotions.
Denise Leicester runs an emotional detox at a retreat in England, and says it's all about making a permanent change to the way we think. The key, she says, is to escape the 'toxic treadmill' of negative feelings and scenarios that we can't seem to break.
"If you feel anger or fear, resentment, jealousy, frustration or even boredom in your heart, the chances are you have disconnected from the truth of who you are," she says. "And from this disconnection toxicity manifests in the form of problems and limitations instead of opportunities and abundance."
Emotional detox retreats generally consist of a mixture of spa treatments and healing activities. As well as massages, yoga, meditation and other relaxation techniques, you can also expect one-on-one time with a counsellor and time allocated for personal reflection.
Unfortunately there are no specific emotional detox programmes currently available at Irish spas, but you will find a number of small holistic retreats that loosely follow the same processes. What do you think – would you try an emotional detox?