Delicious Recipes For Pancake Tuesday
By Therese, February 9, 2018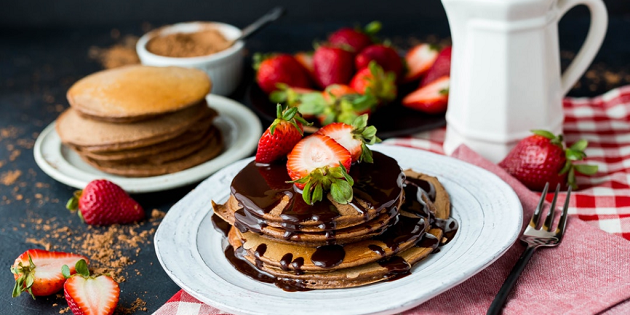 One of my favourite days is just around the corner, Pancake Tuesday. Who doesn't love a day where you get to eat delicious pancakes for breakfast, lunch and dinner. There are so many pancake recipes out there but we have narrowed it down to our Top 5 for you to indulge in next Tuesday.
The bases for a delicious pancake is the foundation. All you need is 125g Plain flour, Pinch of Salt, 1 Egg, 300mls Milk and a little bit of Oil. Sieve the flour and salt into a bowl, make a well in the centre, break in the egg and add ⅓ milk. Beat well, gradually pouring in the rest of the milk and flour to make a smooth batter. Pour the batter into a jug and stand for 30mins. Brush the frying pan with some oil and when the pan is hot pour a layer of the batter in. Fry each side until golden brown.
1. Traditional Lemon and Sugar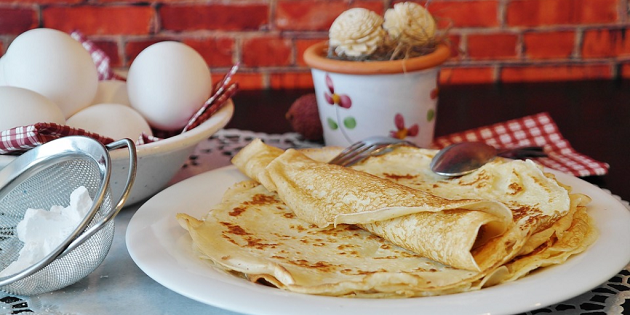 An all time classic, simple yet delicious. Simply follow the instructions of the traditional pancakes above and then just drizzle with some lemon and Sugar, delicious.
2. Amazing Apple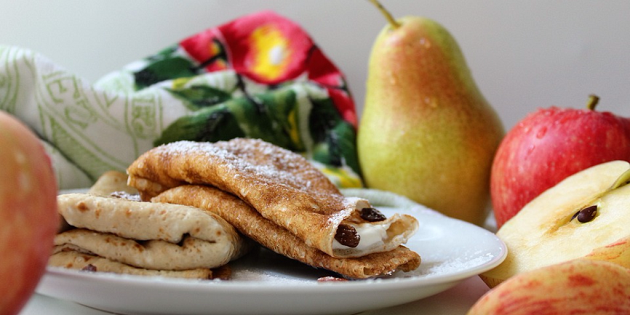 So sweet and delicious. Fill your traditional pancakes with delicious stewed apples, cinnamon and a dollop of cream/ice cream. Peel an apple and chop into chunks. Heat a pan over a medium heat, place the apple pieces, 50g caster sugar and 1tbsp water in the pan. Give it a stir and then cover for 3-4 mins. Gently stir again and cover until the apples are nice and soft, add a pinch of cinnamon for flavour and some raisins for good measure.
3. Chocolate Chip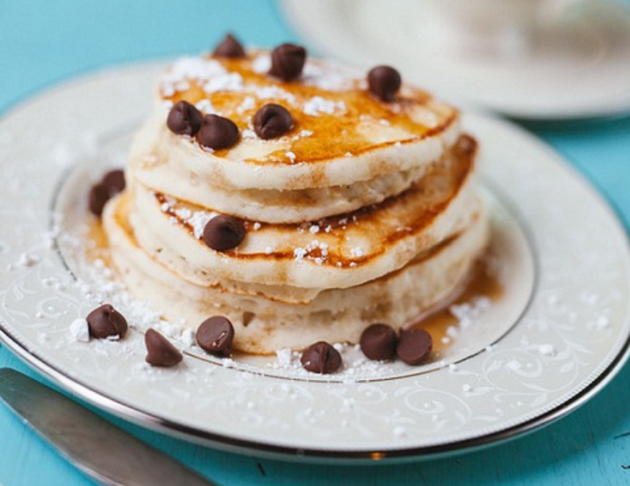 What's more delicious than pancakes? Chocolate pancakes of course. These are great for the kids and the big kid in you. When preparing your traditional pancake mixture stir in some chocolate chips before placing in the pan to fry. Serve with a dollop of cream/ice cream and eat up.
4. Banana Pancakes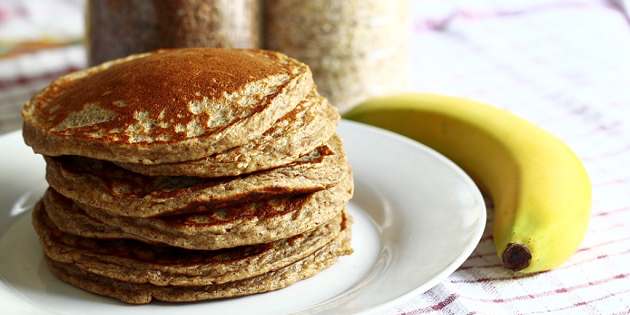 I'm sure you have tried banana bread and agree it's delicious, but have you ever tried banana pancakes? now's your chance. Combine 2 cups of flour, 2 tbsp of sugar, 4 tsp baking powder and 1/2 tsp of salt. In a separate bowl mix 2 beaten eggs, 2 cups of milk, 4 tbsp vegetable oil and 4 ripe mashed bananas. Stir the flour mixture into the banana mixture until it turns to batter. It will be a little lumpy but don't worry that is just from the banana pieces. Heat some oil in a pan on a medium heat and pour in some of the batter. Cook both sides until golden brown and then just sit back, relax and enjoy.
5. Healthy Heaven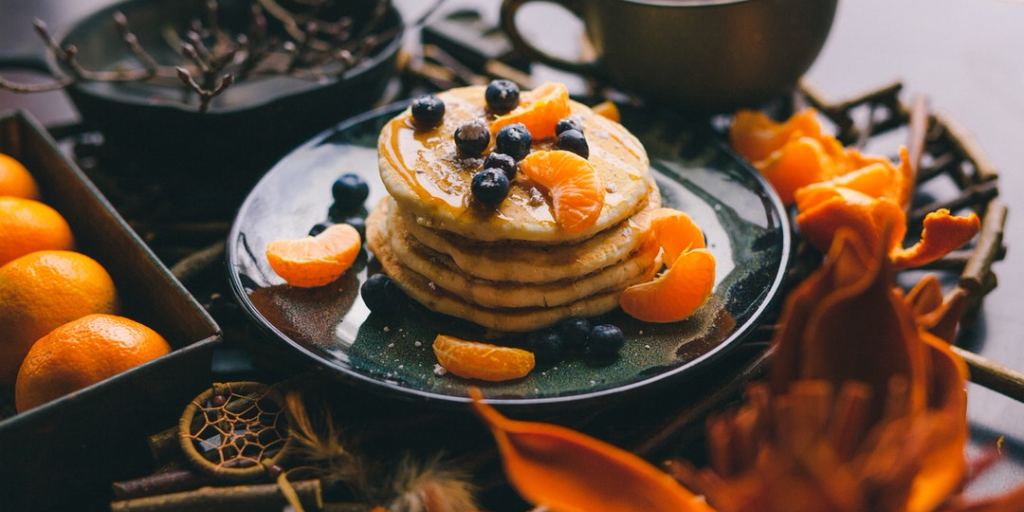 If you're looking for something on the healthier side that has all of the taste but less of the calories then this is the one for you. Pick up your favourite fruit, oranges, blueberries, strawberries, whatever your heart desires and enjoy on your pancakes with some almond flakes, natural yoghurt or some flavoured frozen yoghurt, yum.