Day Spas
By Jessica, February 14, 2008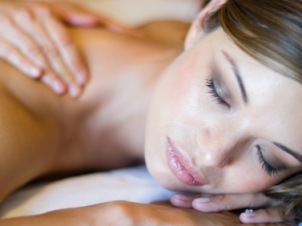 Day Spas offer a range of beauty and fitness treatments at a relaxing location. A Day Spa is similar to a beauty salon in that it provides personal care treatments such as massages and facials, as well as a program of optional physical or outdoor activities. The main difference between a Day Spa and other Spas is that there is no onsite accommodation.
Day Spas offer a quiet, calm and clean atmosphere, robes and slippers, a full menu of massages, facials and body treatments, a range of professional beauty and massage therapists, private treatment rooms, professional beauty products and a relaxation room with tea making facilities. Most Day Spas offer a tranquil room in a peaceful environment where you may unwind after each treatment.
A full day package at a Day Spa will include a healthy three or four course gourmet lunch to ensure that you get the most out of your experience. Day Spas will typically offer body treatments such as sea salt scrubs, mud wraps and aromatherapy treatments, along with an option to relax in a hot tub or a sauna.
Day Spas vary in size and what they offer so choose a Day Spa to suit your needs, depending on your special interests. No matter how busy your lifestyle, you deserve to take at least one day to unwind and pamper yourself. Go on – take the time to find out what a difference a Day Spa makes…
Three examples of a Day Spa in Ireland are; Dunbrody Day Spa, Buff Day Spa and Pure Day Spa