Cork hotel wins best day spa in Ireland
By Jessica, April 16, 2009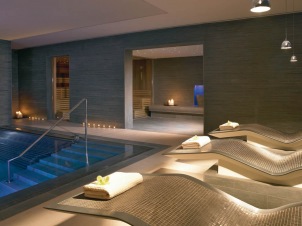 The Maryborough Hotel & Spa in Douglas, Cork, has won Best Day Spa at the IBPA Irish Beauty Awards 2009, which took place in the Burlingon Hotel, Dublin, over the weekend.
The Irish Beauty Professional Association, considered the 'Oscars' of the Irish Beauty Industry shortlisted five Day Spas around Ireland for the award which kicked off with a Champagne Reception and followed by a Gala Dinner and the awards, hosted by Brendan Courtney.
Alan Kelly, Spa & Club Manager, The Maryborough Hotel & Spa, said: "Record numbers of people are turning to the spa for some of their most important lifestyle pursuits, with more people looking to the spa for health, wellness, anti-aging and relaxation as part of their regular routine. Today the spa business is a €10 Billion global industry with the US and Asian Markets leading the field. Ireland is quickly catching up with this trend and we at the Maryborough Spa are constantly on the lookout for ways in which we can engage our customers, excel in customer service and keep abreast of new trends and products.
We are delighted to have been acknowledged by the IBPA as Best Day Spa in the country and look forward to servicing our customers, many of whom hold Platinum Spa & Club Membership here and use the spa on regular basis," he said.
The IBPA is widely recognised as one of the longest standing and most influential professional bodies for the beauty industry in Ireland. It was originally founded as the S.A.C. (Society of Applied Cosmetology) in 1977. The IBPA works to ensure that the highest professional standards are maintained at all times and is constantly monitoring education and standards within the industry. It is a membership based, non-profit making and democratic association run by an elected committee of experienced professionals on behalf of the entire beauty industry.