Collagen Treatments
By Jessica, July 20, 2008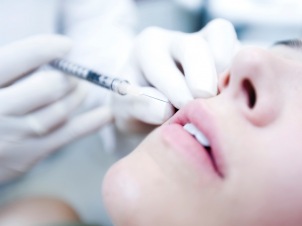 Collagen is a natural protein that is found in the connective tissue of the body. Collagen breaks down with the aging process and this can lead to wrinkles, lines and folds in the skin. Collagen injections are cosmetic procedures that can replenish the skin's natural collagen. Collagen treatment effectively removes signs of aging and can restore a youthful complexion.
Collagen treatment involves using a tiny needle to inject collagen into lines or furrows in the skin. Several injections may be needed, depending on the length and depth of the wrinkle. The cosmetic procedure takes less than an hour. In suitable candidates, collagen injections can provide a non-invasive way of reducing the appearance of wrinkles and restoring a smooth, youthful complexion. The results are immediate.
The most suitable candidates for collagen injections are between the age of 35 and 60 with frown lines, "crow's feet", folds or smile lines. Collagen treatments will be tailored to suit individual needs, depending on age, skin condition, and sun damage.
Collagen treatment can begin after a four-week observation period to check that skin is not too sensitive for the procedure. Treatment involves a series of office visits – usually two weeks apart. Some patients will require touch-up injections to maintain results.
As it is a cosmetic procedure, side effects do exist. Some patients can experience an allergic reaction to collagen injections. There may be some swelling and bruising, which usually disappears within 48 hours. The majority who suffer further side effects such as redness should see it disappear within a week. Some possible complications include uneven texture of the skin, infection, abscess and scarring.
Collagen treatments were first used to treat patients in 1976.