Cleanse and Firm with Eminence Organics
By Jean Dully, January 11, 2019
New Year, new cleanse and firming routine.
A big hit in spas both here and abroad, Eminence Organics is a premium skincare brand that have been creating organic and biodynamic products since 1958.
I got my hands a few of their products and decided to try their Citrus Exfoliating Wash and Bamboo Firming Fluid as part of my cleanse and firming routine over Christmas.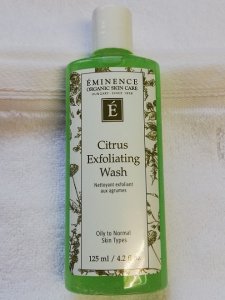 Citrus Exfoliating Wash
This citrus infused exfoliating wash is designed to gently remove impurities and leave your skin with a luminous glow.
Good for normal-to-oily skin, the gel cleansers lime and grapefruit provide added anti oxidising and protective benefits.
As I have sensitive oily skin, I've been using it 3 times a week (If you have less sensitive skin can be used on a daily basis) as part of cleansing routine.
I find it great for removing impurities without striping the skin of its natural moisture and also preventing breakouts. The zesty lime fragrance is just as refreshing as the wash itself.
Price: €39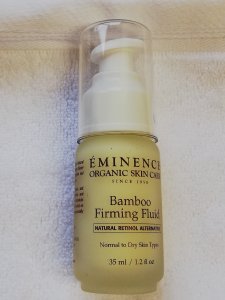 Bamboo Firming Fluid
Designed for tighter and silkier looking skin, with the help of a Natural Retinol Alternative and Swiss Green Apple Stem Cells, it can be used on any skin types and on any age.
The fluid combines strengthening agents of bamboo and hydrating coconut extracts, instantly absorbing and resulting in firmer feeling skin and minimising the appearance of wrinkles.
I enjoyed this product fresh scent the combination of the coconut and bamboo kept my face hydrated all day. It also sits very well under makeup and doesn't cause your makeup to slide off or oxidise.
Price: €63
I'd happily keep these two gems in my cleansing routine. Eminence Organics is a high-quality natural organic skincare brand and I particularly love that they don't test on animals.
Used in select spas across Ireland, why not indulge and treat yourself to experience the spa at home? Eminence Organics is available online at their Irish website.