Ciuin Spa Debuts 3 New Elemis Treatments
By Orla, July 15, 2016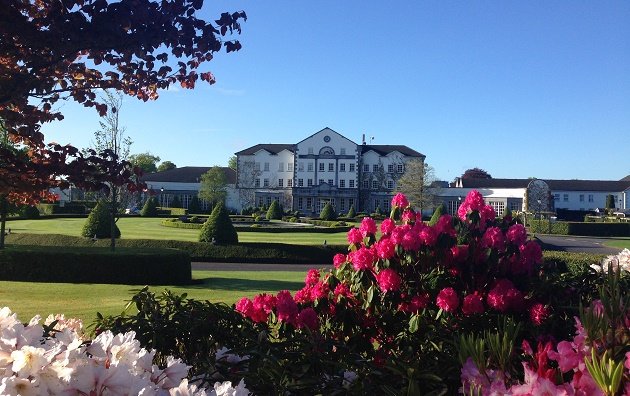 Ciuin Spa and Wellness Centre at the Slieve Russell Hotel in Cavan have made an exciting addition to their spa treatment menu.
They are one of the first spas in Ireland to launch three brand new body treatments from Elemis and we can't wait to try them out.
Speaking to Ciuin Spa's manager, Lucy Morris, she said:
"We're always striving to offer our guests new and exciting treatments that genuinely offer value for money, and that's what we've got here with our 3 new Elemis treatments."
Without further ado, have a look at the new treatments below.
1. Hot Mineral Body Boost
The Hot Mineral Body Boost from Elemis lasts 55 minutes and costs €85 per person.
Who is this spa treatment for?
This powerful treatment stimulates every cell in the body, helping to alleviate muscular pain and remove toxins. It's ideal for both male and female guests.
The Treatment
Heated minerals act as a catalyst to warm and deeply relax the body, perfectly prepping the skin for an application of nourishing Amber Balm.
Meanwhile the mind is whisked off to invigorating shores with Elemis' aromatic Ocean Spa product and a delicate scalp massage. This is a revolutionary, minerally-charged experience of skin conditioning, metabolic balancing and energising wellness.
2. Garden Rose Restore
The Garden Rose Restore spa treatment from Elemis is available at Ciuin Spa and Wellness Centre for €85 per person for 55 minutes and €110 per person for 1 hour and 20 minutes.
Who is this spa treatment for?
This one is sure to be a favourite with the ladies! If you feel your skin is a bit lack-lustre and not just as firm as you'd like it to be, we would recommend this treatment for you.
The Treatment
A unique trio of rose, camelina and poppy seed oils maintain and restore the skin's elasticity, whilst encouraging skin renewal.
Next your therapist will treat you to a bespoke massage, tailored to what your skin and body needs at that time, using a nourishing rose balm and a blend of oils. Your skin will be left supple and exquisitely moisturised, not to mention the heavenly scent.
3. Thousand Flower Detox Wrap
The Thousand Flower Detox Wrap from Elemis lasts 1 hour and costs €85 per person at Ciuin Spa and Wellness Centre in Cavan.
Who is this spa treatment for?
Have you been feeling stressed lately? Have you noticed your skin breaking out, bags under your eyes or a disrupted sleeping pattern? This is the detoxifying treatment you need to restore balance.
The Treatment
To kick off the detoxification process, the body wrap starts off with an application of Somerset soil which is packed with natural tree, flower and grassy nutrients. Green tea seed oil which is packed full of Omegas is then massaged into the skin.
The nutritious Thousand Flower wrap comes next, packed with vitamins from the earth. With the level of detoxifying and healing ingredeints in the wrap, your body has no choice but to surrender its' toxins.
Lastly a green tea superfood balm is applied to the skin to inject some invigoration into the skin, leaving the body firing on all cylinders.
In Lucy's own words, "they're amazing treatments and the products are just sublime", and after reading through them we have to say we definitely agree.
---
About Ciuin Spa and Wellness Centre
The Slieve Rusell Hotel, Spa, Golf & Country Club is an award-winning spa hotel situated in Ballyconnell, Co. Cavan.
The spa comes with an impressive 13 treatment rooms, relaxation suites, luxury pedicure and manicure chairs and an extensive thermal suite.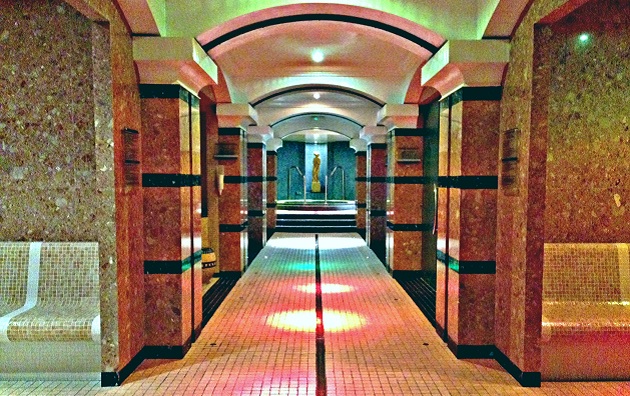 The thermal suite is an intimate collection of hydrotherapy facilities, restricted to adults. It features a jacuzzi, a herb sauna, a steam room, a salt grotto, foot baths, adventure showers and an ice fountain. Access to the Hydrotherapy Suite is complimentary when you book treatments to the value of €100 or more per person. Alternatively, just €20 per person will give you access for the day.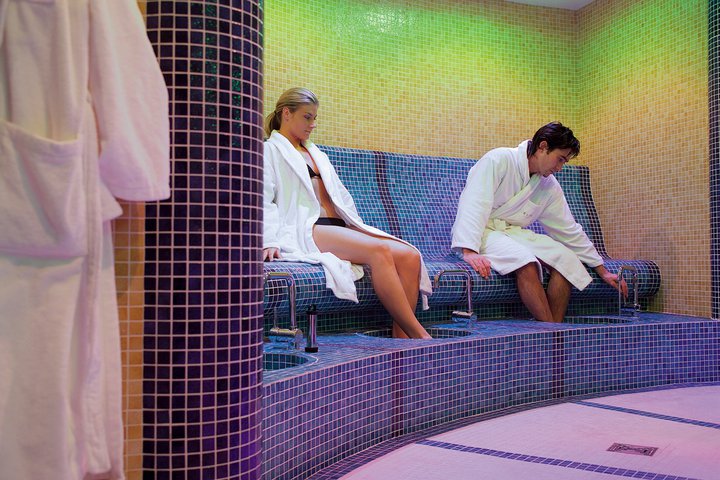 Call +353 49 952 6444 or email ciuinspa@slieverussell.ie to make an appointment and experience these new luxury Elemis treatments for yourself.