Ciúin Spa in Cavan Debuts 7 Brand New Elemis Biotec Facials
By Orla, May 27, 2014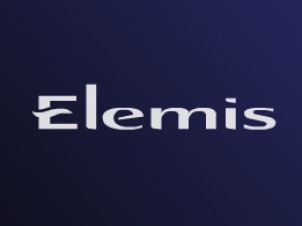 Ciúin Spa and Wellness Centre of the Slieve Russell Hotel in Co.Cavan have debuted 7 brand new never seen before Elemis Biotec Facials.
Described as "the unique fusion of actives, touch and technology", this new style of facials combines high-potency active ingredients with hands-on-therapy and the science of bio-electric technology to bridge the gap between a hands-on facial and cosmetic/non-invasive procedures.
Unresponsive cells need to be stimulated to reboot cellular performance, and these new 7 facials have been clinically proven to repair and renew the skin using a combination of the following:
Hands-On-Therapy: The Elemis Skin Lift Touch
This hands-on approach helps to soften and prepare the skin, leaving it able to absorb the powerful active ingredients more effectively.
Actives: 7 High-Potency Activators
Powerful plant actives, peptides, antioxidants and essential oils have been very carefully formulated to re-activate skin cells. Penetrating deep into the skin, these actives re-charge the cells' energy to improve the skin's responsiveness. They essentially kick-start the rejuvenation process of the facials.
Bio-Electric Technology
Elemis claims that the use of 5 technologies in 1 machine delivers dynamic skin care results with long-term benefits, and judging by their clinical trials.. they might just be right. Looking at results from various facials, 100% said that there a visible reduction in fine lines and wrinkles and even acne scars.
An ultrasonic spatula uses currents to draw out impurities, stimulate collagen production and exfoliate the skin's surface

Microcurrents are the only aesthetic technology that can physically firm and tone skin. They re-train the skin to strengthen muscle and improve scarring, sun-damage, pigmentation and blemishes.

Infusion uses powerful burst of compressed air to oxygenate the skin and plump out fine lines. It restores elasticity and stimulates tissue repair.

Galvanic rejuvenation uses ions to help the active penetrate deeper into the skin. It minimizes the signs of aging and redistributes the skin's natural energy.

LED Light Therapy rebalances skin tone, evens out light energy, reduces redness and improves circulation. It also boasts anti-bacterial and anti-inflammatory properties.
We are delighted that one of our featured spas, the Ciúin Spa in Co. Cavan, are the very first spa in Ireland to offer these exciting new facials.
So if you feel your skin needs lifting or firming, re-hydration, anti-blemishing, resurfacing of rejuvenation , then these clinically proven facials might be just what you need!