The Buff Day Spa Review
By Caroline Quinlan, September 14, 2019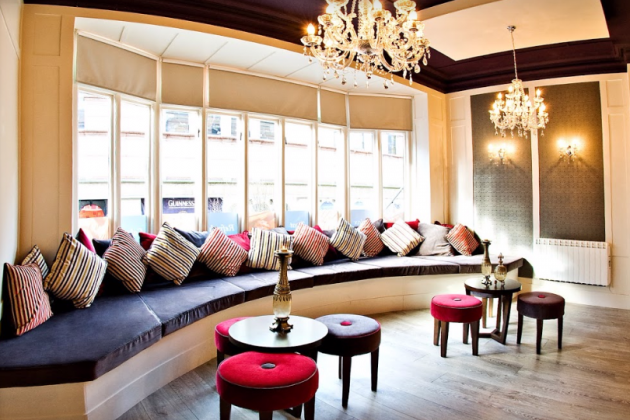 Some invitations you just have to accept! Arriving at The Buff Day Spa for some work-day pampering this morning nothing could slow me down, not even those stairs. As I left the bustling streets of Dublin city centre behind to enter an oasis of calm above, I had to pinch myself, I can't believe my job brings me to such heavenly places.
As a complete skincare addict and lover of all things beauty, I was in my element with the selection of products on display in the reception area as I entered the spa. The Buff Day Spa stock Voya, Dermalogica and Image skincare products and NEW to the market Hush Hush skincare supplements. I got a little distracted on check in I won't lie, I wanted to just grab a basket and start shopping!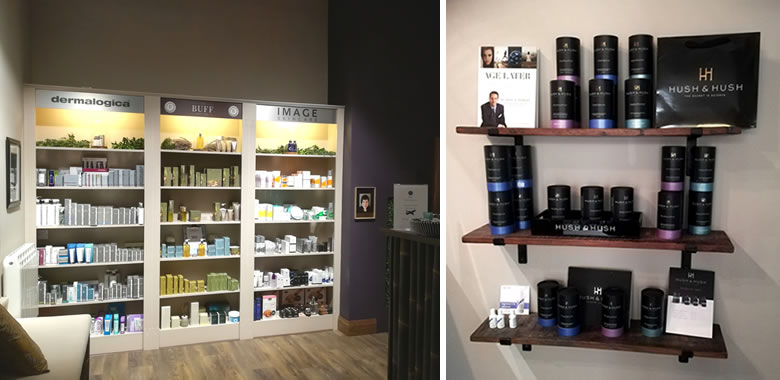 Once I got checked in I was brought through to the changing area to start my spa journey. My favourite part of the spa journey has to be getting into a fluffy white robe and the anticipation of the wonderful treatments to come and I had that same feeling today.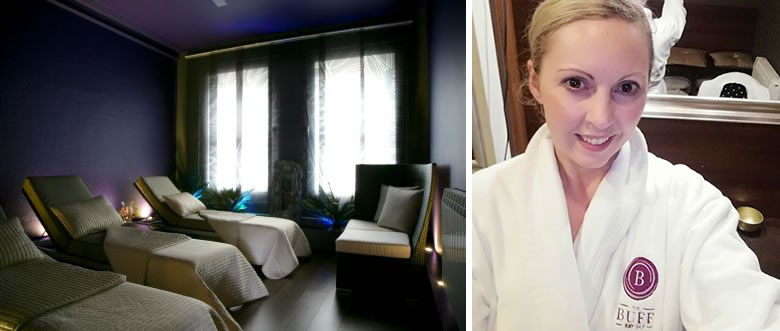 Next relaxation time as I head to the tranquility room to unwind ahead of my treatments. The only way I can describe this space is like a cocoon of zen, with relaxing music playing, dimmed mood lighting and comfy loungers, I feel the relaxation starting to kick in. I then moved to the waiting area as my treatment time neared, this area was stunning and looked like a giant genie bottle with a large wrap around couch, opulent colourful cushions and sparkling chandelier that set the vibe for my pampering.
I was chilling with my feet up when a friendly face approached and introduced herself as my Therapist "Steph" and explained my treatment plan. I was to have an aromatherapy back massage followed by a luxurious pedicure… just what the doctor ordered.
Aromatherapy Back Massage: €70 (30 mins)
My first treatment was the aromatherapy back massage, this was long-awaited as my shoulders felt tight and achy. Steph blended essential oils based on my preferences, mood and concerns. She worked on my muscles with firm pressure while the aromatic oils helped quieten my mind as relaxing music filled the air. At the end of the massage, I found it hard to peel myself from the bed as it had truly brought me to another place.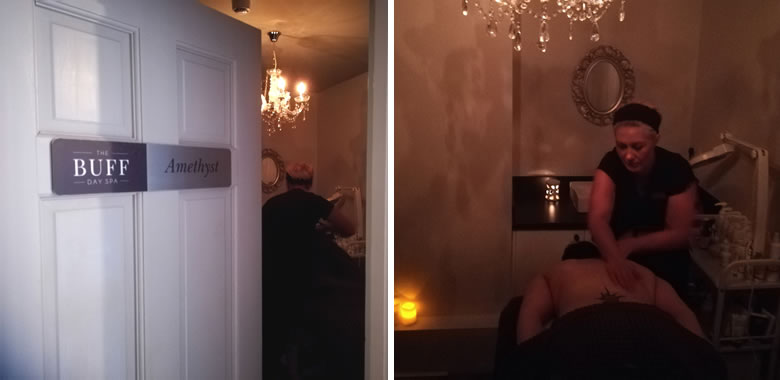 Fabulous Feet Pedicure: €65 (60 mins)
Next up was my luxury pedicure which was carried out in The Buff Day Spa's open social pedicure area on their pedicure thrones. This treatment didn't disappoint with everything from cuticle work, hard skin removal, bubbling foot soak, massage and heated pedicure boots! This luxury 60 min pedicure left me feeling like I was walking on air. My treatment finished with a precisely applied nail varnish for an expert finish.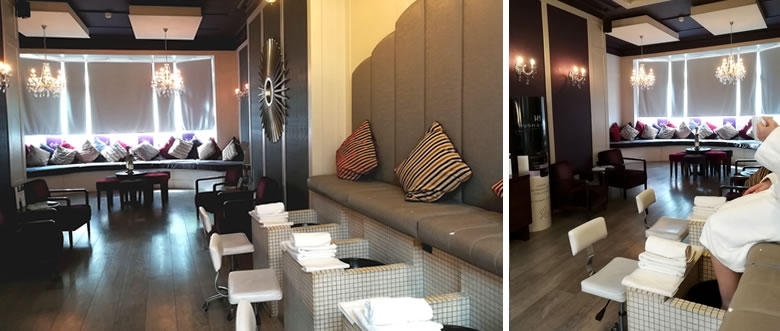 My therapist Steph was skilled, friendly and professional throughout, the surroundings at The Buff Day Spa were comfortable and pampering. I would return again and gladly recommend to friends.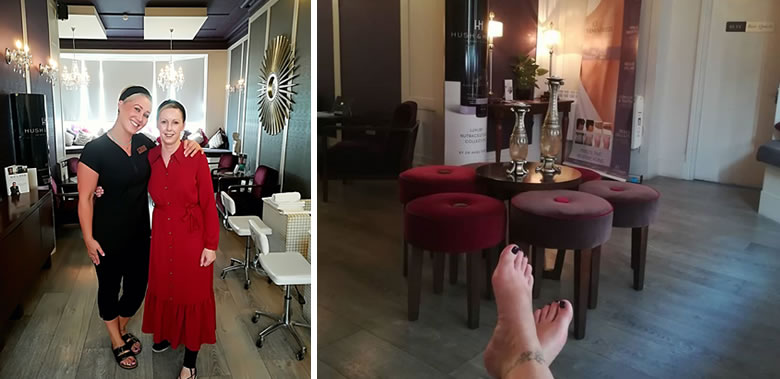 Find out more about The Buff Day Spa and book your own pampering experience today!