Brooklodge Hotel & Spa Launch New Lucy Annabella Spa Treatments
By Orla, May 27, 2016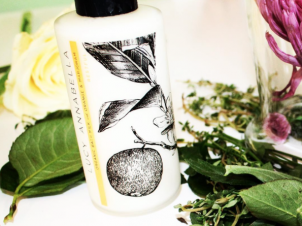 The Wells Spa at Brooklodge Hotel & Spa in Wicklow have added a new range of organic and therapeutic spa treatments from Lucy Annabella to their treatment menu. As the first spa in Ireland to collaborate with Lucy Annabella on a range of signature spa treatments, to say we're excited is an understatement!
If you follow The Spa Blog, you might already be familiar with Lucy Annabella Organics because we love them and we often recommend their products in our gift guides. Up until now, Lucy Annabella was a luxury organic brand to be enjoyed at home but with the launch of their new range of spa treatments, the luxury element has stepped up a gear.
Lucy Annabella Organics Spa Treatments
The Wells Spa will be offering a range of 6 aromatherapy massages and a two-part signature body experience.
The aromatherapy massages consist of six expertly formulated blends that are infused with the purest of plant and flower oils. Each blend was created with a different outcome in mind:
To soothe aching muscles
For total rejuvenation
To uplift your mind
For deep relaxation
An aphrodisiac blend
To promote mindfulness
But the most intriguing part of the process is that you don't choose the blend you think you need. What happens is your therapist will guide your senses through an essential oil discovery smell test that will determine what blend your body needs most for you. It's quite like the NEOM scent therapy process we talked about last month.
A 60 minute Lucy Annabella aromatherapy massage costs €75 and a 90 minute massage costs €110.
The Lucy Annabella Body Experience
Mindful Uplifting Pink Himalayan Salt Scrub & Back Massage
The first part of the body experience is a 60 minute body scrub and acupressure back massage.
A pink himalayan salt scrub will leave your skin perfectly prepped to absorb an uplifting blend of spearmint, lemongrass, lime, orange and patchouli. This is followed by a therapeutic acupressure back massage.
Summer Body Radiance
The second part of the body experience lasts 30 minutes. Experience the total weightlessness sensation of dry floatation. Your body will then be cocooned in an intensely absorbent combination of French Green Clay and Kaolin Clay leaving you with super soft, summer-ready skin.
Please email thewells@brooklodge.com for a price quote on the Lucy Annabella Body Experience or call +353 402 94790.
If you like the sound of The Wells Spa's new Lucy Annabella Spa Treatments, treat that special someone to a Spas.ie Gift Voucher so they can try out these new luxury spa treatments sooner rather than later.