Aromatherapy Associates
By Jessica, January 27, 2012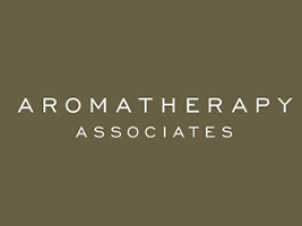 Aromatherapy Associates products harness the powers of essential oils to enhance physical, psychological and emotional wellbeing. The brand offers a range of bath and body products as well as a skincare range.
Aromatherapy Associates was founded by two therapists who were involved in the practice of aromatherapy when it first emerged in the 1970s. With over 30 years' experience, they have developed a range of products they claim will transform every day routines into luxurious and deeply beneficial experiences.
The physical benefits of the essential oils they use are said to include improved circulation, alleviation of aches and pains, increased cellular renewal, and reduced acne, eczema and signs of ageing. In terms of emotional effects, the fragrances trigger the part of the brain that governs instinct, memory and emotion, meaning use of particular essential oils can transform mood instantaneously.
The brand is best known for their bath and body products, which consist of oils, washes, gels, scrubs, serums, and creams. Skincare is also available, with cleansers, serums, moisturisers and facial oils all on offer in different scents. There is also a small anti-ageing line which offers intensive formulations for nourishing and repairing effects.
All Aromatherapy Associates products are free from parabens, mineral and sulphonated oils, genetically modified ingredients, sodium lauryl sulphates, petroleum, propylene glycol, and synthetic colours and fragrances. None of the brand's ingredients or finished products are tested on animals.
Aromatherapy Associates spa treatments have also been developed using specially selected oils for complete indulgence. Find their massages, wraps, facials, hand and foot treatments and maternity treatments at Spa Solis in Donegal; Cloisters Spa, Co. Kerry; The K Spa, Co. Kildare; Vedas Beauty, Co. Dublin, and a number of other spas around the country. Aromatherapy Associates products are available to purchase from Harvey Nichols in Dundrum as well as from selected spas and their website www.aromatherapyassociates.com