Anne Semonin
By Jessica, November 1, 2011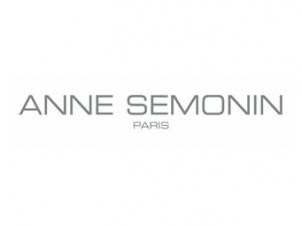 Anne Semonin is an exclusive French skincare brand designed to keep skin looking younger for longer. Their unique approach involves combining trace elements with essential oils in their face, body, bath, hair and men's lines of products, as well as in their spa treatments.
The Anne Semonin brand takes a 'made-to-measure' approach to beauty. Products are usually prescribed by a therapist, carefully selected to treat your individual skin type and needs. Many products, or 'complexes', may also be suggested for use when blended together, with specific instruction provided on how to mix them for optimum efficacy.
Aside from the uniquely blended complexes, you will also find cleansers, toners, moisturisers, serums, masks and facial oils in the skincare line. The brand is also one of the pioneers of 'ice cubes' – eye oils packaged in individual dosage-sized squares which are kept in the freezer until being applied to the skin.   
Anne Semonin spa treatments consist of targeted face and body options. Purifying and anti-ageing facials, firming eye treatments, aromatic massages for the scalp, back or entire body, and stimulating wraps and scrubs are just some of the rituals on offer on treatment menus.
Anne Semonin products and spa treatments are available from Seoid Spa, Co. Meath; The Spa at Castlemartyr, Co. Cork; The Well Spa, Co. Waterford; and The Spa at Dromoland Castle, Co. Clare.