Aghadoe Heights Spa Introduce Kerstin Florian
By Caroline Quinlan, August 21, 2019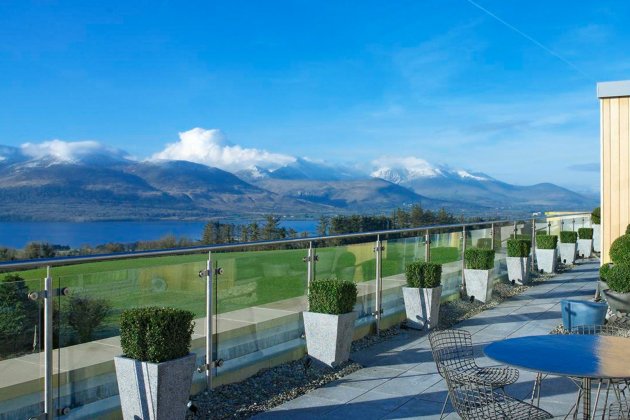 Aghadoe Heights Hotel & Spa is excited to announce the arrival of the luxurious spa brand Kerstin Florian. The arrival of the brand has brought with it several new treatments which all the team have been trained in by the international Kerstin Florian trainer to ensure the highest standards of customer experience are met.The products combine botanically-based natural ingredients with science and technology. The ingredient science allows the brand to push the limits to deliver noticeable results via beautiful and memorable sensory experiences, visible, lasting results and luxurious spa experiences. To further enhance your spa journey the spa boasts an extensive and innovative thermal suite, stunning tranquility area, heated loungers, calming relaxation area and eye-catching stream that make a visit to
The Spa at Aghadoe Heights a must for all spa lovers!
It has just been announced that the luxury skincare & wellness brand Kerstin Florian is set to sponsor The Irish Tatler Spa Awards 2019. This professional skincare brand was established in 1978 by Swedish beauty therapist and namesake Kerstin Florian and is inspired by nature with a focus on wellbeing which compliments the essence of The Spa at Aghadoe Heights.
To celebrate the launch of the prestigious brand to the spa a special introductory offer is now available at The Spa at Aghadoe Heights and several new specialized spa treatments have been added to the menu.