A Christmas Party with a difference!
By Jessica, October 12, 2009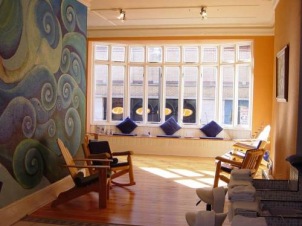 Once a year, around Christmas, hard working employees get together to celebrate the triumphs of the year gone by along with the hopes for the year ahead. Novel ideas for this annual Christmas get-together are few and far between. That's why when I stumbled upon the Buff Day Spa's innovative idea I just had to pass the word around. Located a stone's throw from Grafton Street, just beside the Gaiety Theatre, The Buff Day Spa is offering corporate Christmas party packages for €100!!
This unique office party idea is sure to be a hit with work colleagues as the package, although just costing €100 is worth €162 (that is a saving of 40%), and includes three hours of sheer indulgence. Each package includes;
The industry renowned Dermalogica Buff Express Facial, the invaluable Dermalogica Skin Scanning, a luxurious Stress Busting Back Massage, a little Christmas gift worth €20, a gift voucher for your next visit to the Buff Day Spa and most importantly a glass of bubbly with some Festive nibbles!! The Buff Day Spa is conveniently located in the heart of Dublin's top dining and clubbing hotspots and so after an afternoon of sheer pleasure and pampering, work will be the last thought on your mind. Emerging from the Buff Day Spa rejuvenated, re-energised and confident you will be ready to paint the town red with your work mates.
After a year of doom and gloom and the over use of the dreaded R word, this year the work Christmas party will be more important than ever to boost team spirit and engender loyalty. So why not book you and your team into the ultimate team building experience in The Buff Day Spa. Having worked hard all year trying to reach targets the Buff Day Spa Festive Indulgence Package is just the reward for you and your team!
For more information on this Christmas package please contact The Buff Day Spa