7 Wellness Retreats to Revive and Restore in 2022
By Jessica, January 12, 2022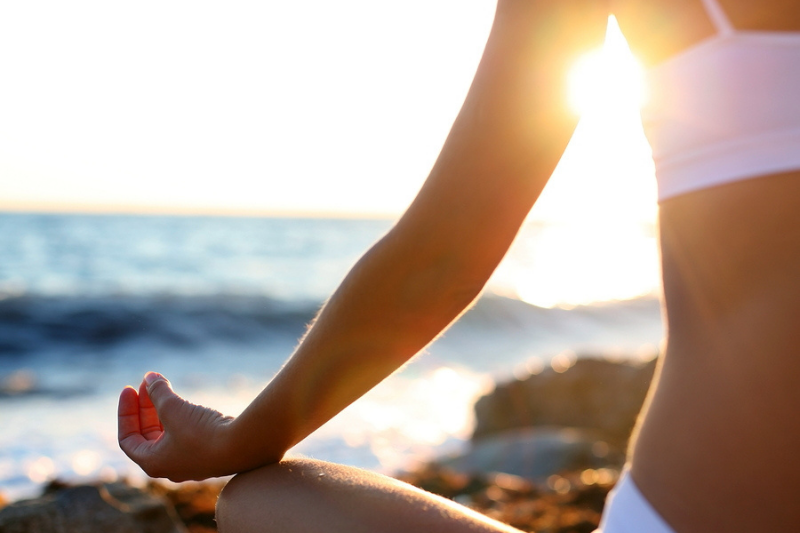 Wellness retreats promise an escape from the hustle and bustle of everyday life to focus on restoring both body and mind. Set in tranquil environments across the country, Ireland's retreats offer a chance to soothe your soul through meditation, yoga, nature walks and much more.
Combined with nourishing spa treatments, detoxifying thermal facilities and nutritious meals, a trip to a wellness retreat is the perfect fresh start to the new year.
Ready to disconnect from daily stresses and reconnect with yourself? Choose from one of these seven wellness retreat getaways on offer in 2022.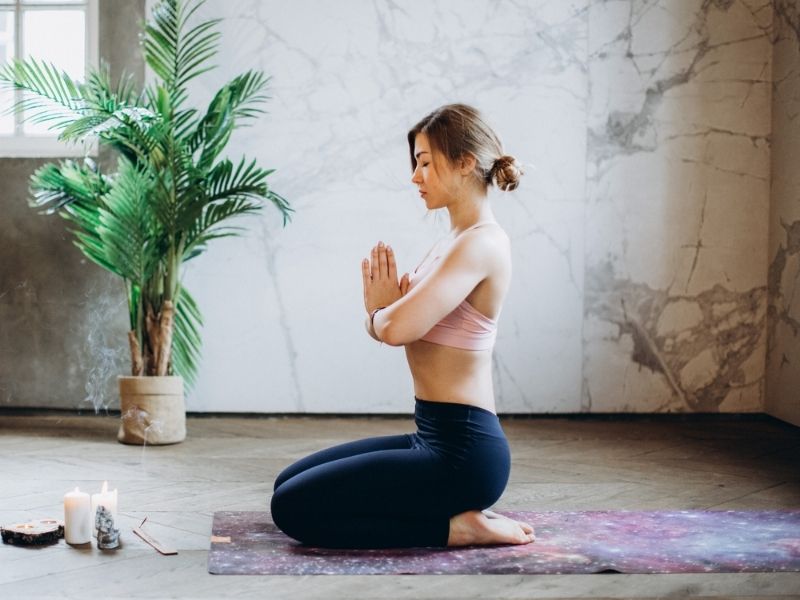 1. Ballygarry Estate, Co Kerry
Yoga Wellness Breaks
Ballygarry Estate has teamed up with Geraldine O'Neill, Yoga Teacher & Wellness Coach of Urban Yogi to offer an exclusive weekend of pure relaxation and restoration in a holistic and peaceful environment. The Yoga Wellness Break includes two nights' stay, a prosecco reception, dinner on both evenings, one breakfast and a farewell brunch on your final day. With morning and evening yoga sessions taking place throughout the weekend, as well as free time to stroll through the extensive gardens, cycle over to nearby Ballyseedy woods or relax at Nádúr Spa, you will leave Ballygarry feeling utterly refreshed.
Dates: 25th & 26th February | 4th & 5th March
Price: From €419pps
To book: Call (066) 7123322 or email info@ballygarry.com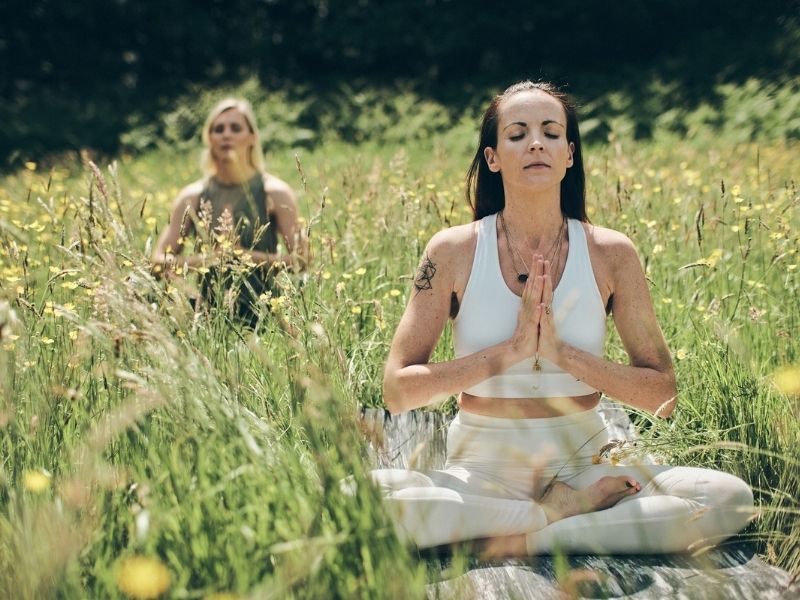 2. Powerscourt Springs Health Farm, Co. Wicklow
Maura Rath Yoga Retreat
Maura Rath will soon be hosting her Yoga Retreat at Powerscourt Springs in Enniskerry, Co. Wicklow. This retreat is carefully created to give you the ultimate self-care weekend and includes a 2 night stay at Ireland's first Health Farm, Powerscourt Springs.The weekend will include a mix of deeply relaxing and energetic yoga practices, meditation, and a transformative sound bath. Healthy nutritious food will be served, along with use of the facilities including a Pool, Outdoor Hot Tub, outdoor wood fired Sauna.
Dates: 18th -20th February 2022
Price: From €539pps
To book: Call (01) 6582360 or email hello@powerscourtsprings.ie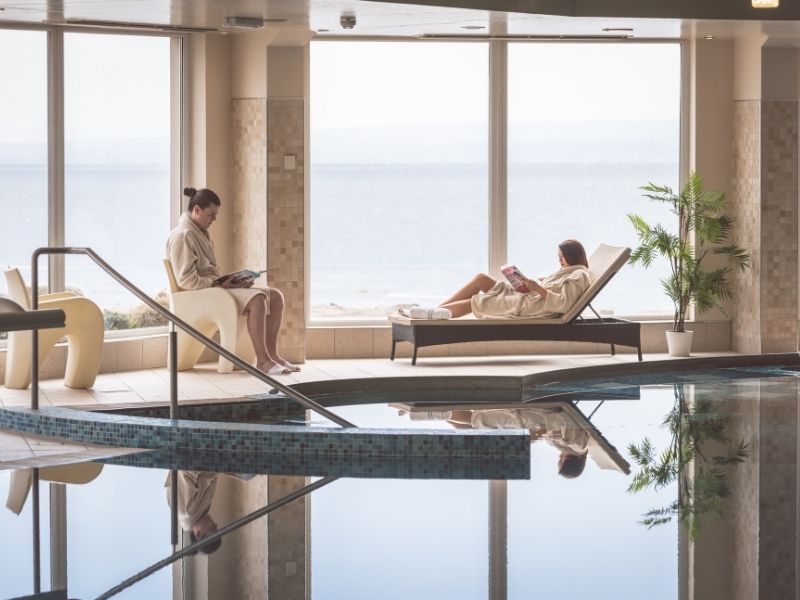 3. Redcastle Hotel, Co. Donegal
Redcastle Yoga Retreat
Redcastle Hotel's Yoga Retreat offers a complete holistic package guided by Tara O'Rourke, founder of SaolBeo Therapies and Training. Redcastle Yoga Retreat includes two nights' bed and breakfast at the deluxe 4 star resort, with dinner served in Edge Restaurant on both evenings. In addition to access to the leisure facilities, the package includes two Vinyasa flow sessions, two restorative yoga practices and one ritual with intention setting and meditation. Complete your revitalising break at Redcastle Hotel with an optional guided nature walk or healthy cooking demonstration with Chef Gordon Smyth.
Dates: 4th – 6th February 2022
Price: From €269pps
To book: Call (074) 9385555 or email spa@redcastlehotel.com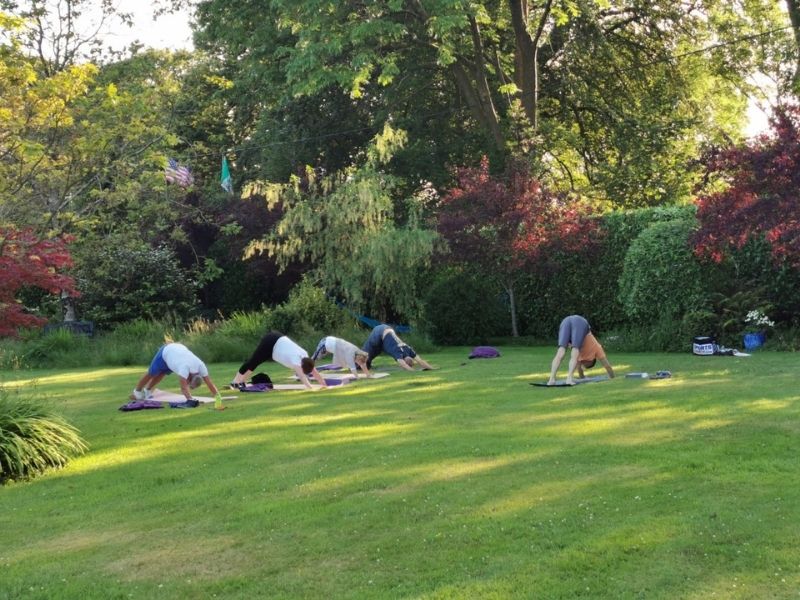 4. Creacon Wellness Retreat, Co. Wexford
Embrace Your Inner Goddess Retreat
This three day retreat with Katie Duggan at Creacon is the perfect weekend for women who want to awaken their inner goddess and step wholly and completely into their skin feeling embodied, empowered and absolutely radiant. The retreat includes two nights' stay with breakfast, lunch and two course dinner from the 'Food is Medicine' program. During the retreat you will be invited to take part in a Welcome Circle – Yoga/Meditation, Divine Feminine Meditation, Face Yoga, Restore Your Chakras Yoga, Sound Healing session and a Closing Circle. During your free time, choose from an array of additional treatments, walks or group gatherings. Creacon offers wellness retreats all year around so you are sure to find one to suit you.
Dates: 25th – 27th March | 17th – 19th June | 21st – 23rd October
Price: From €335pps
To book: Call (051) 447666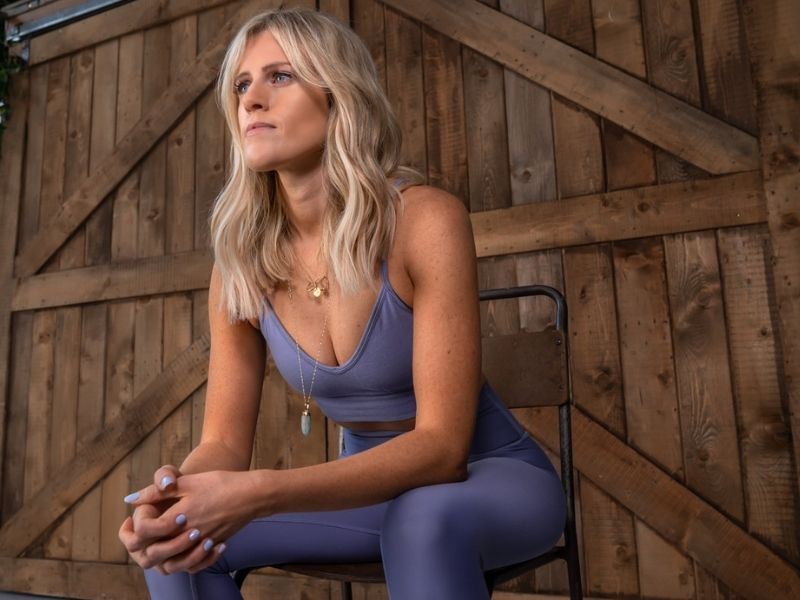 5. Ice House Hotel, Co. Mayo
Mindful Movement on the Moy
Put a spring in your step this April with a wellness weekend at the Ice House Hotel, hosted by Audrey O'Connor, founder of Corestate HQ Pilates. A gentle group Pilates practice on your first evening sets the tone for the weekend, followed by dinner in 54° 9° Restaurant. Saturday begins bright and early with morning yoga and an introduction to the powers of journaling. Next, experience a unique view of the River Moy from a stand up paddle board, with a class from Dianne of Simply SUP. After an afternoon of relaxation and free time, wrap up your day with a light dinner, gentle release yoga and a candlelit meditation. On Sunday, rise at 8am for sunrise yoga, a refreshing sea swim on Enniscrone Beach and a closing circle with brunch to say goodbye to your newfound friends.
Dates: 8th April – 10th April 2022
Price: From €515pps
To book: Call (096) 23500 or email spa@theicehouse.ie
6. Cliffs of Moher
Summer Retreat
The Summer Retreat at Cliffs of Moher Retreat comprises three days of yoga and meditation with the aim to soothe your body and your soul. The package includes two nights' stay in the restored farmhouse accommodation and yoga each day in the newly built studio with stunning views across Clare's rolling hills. Also included in the package is three days of nutritious food to recharge your body. During your free time, you will have the option to visit Lahinch, take a trip to the beach, go surfing, take a tour of the Cliffs of Moher and The Burren, or simply switch off with a spa treatment.
Dates: 20th – 22nd May 2022
Price: From €555
To book: Call (065) 7080997 or email info@cliffsofmoherretreat.com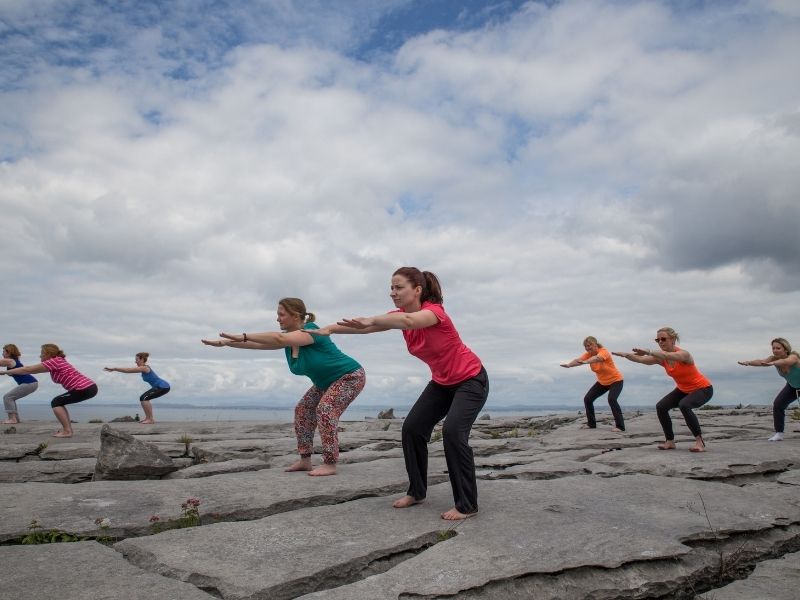 7. Burren Yoga Retreat, Co. Clare
Yoga Boot Camp
The Yoga Boot Camp at Burren Yoga Retreat is a six night escape with top yoga teacher, Niamh Jones. Included in the package is 20 hours of Vinyasa flow yoga, Yin yoga, Yogalates and meditation. Over the course of the week, the retreat's chef will prepare all vegetarian meals with organic and locally sourced vegetables and the finest ingredients. The Burren Yoga Retreat is located at the foot of the Burren hills, with so many wonderful hill walks and nature trails to explore. During your free time, there are optional activities to enjoy such as surfing, kayaking, sea swimming and swimming in the nearby lake which heats up during the summer.
Dates: 3rd – 9th June 2022
Price: From €1,140
To book: Call (091) 637680 or email dave@burrenyoga.com
Cleanse body and mind at one of Ireland's Wellness Retreats
New year wellness plans don't have to involve punishing exercise regimes or restrictive food plans. Be kind to yourself this January and book a replenishing escape to a wellness retreat. Gentle physical exertion, mindful meditation, nutritious meals and time spent in Ireland's peaceful countryside are a guaranteed recipe to start your year right.