6 Spas That Opened In 2022
By Bláthnaid King, November 13, 2022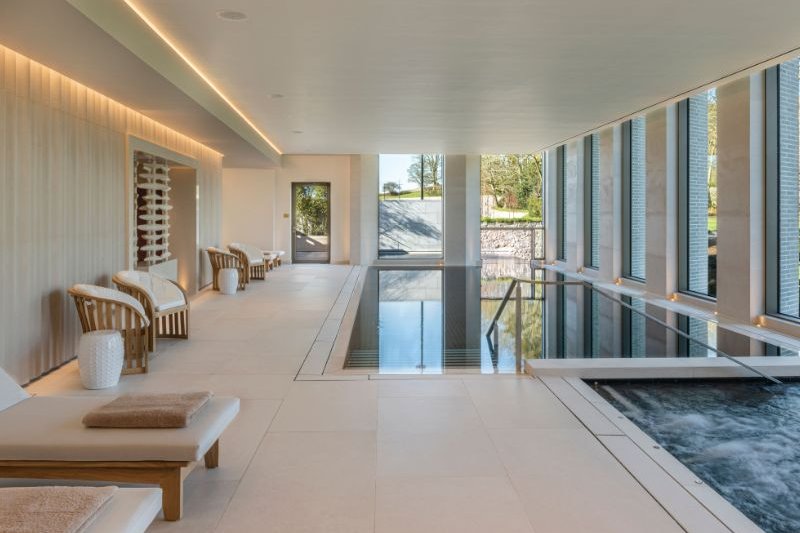 The Irish spa industry had a vibrant 2022. Since lockdowns were lifted, Ireland has seen a surge in demand for spa and wellness services. Inline with this growth, we welcomed some incredible spa openings, refurbishments and launches across the country.
With that in mind, we wanted to highlight 6 of the most exciting Irish spa openings in 2022, where you can enjoy some well-earned relaxation year-round.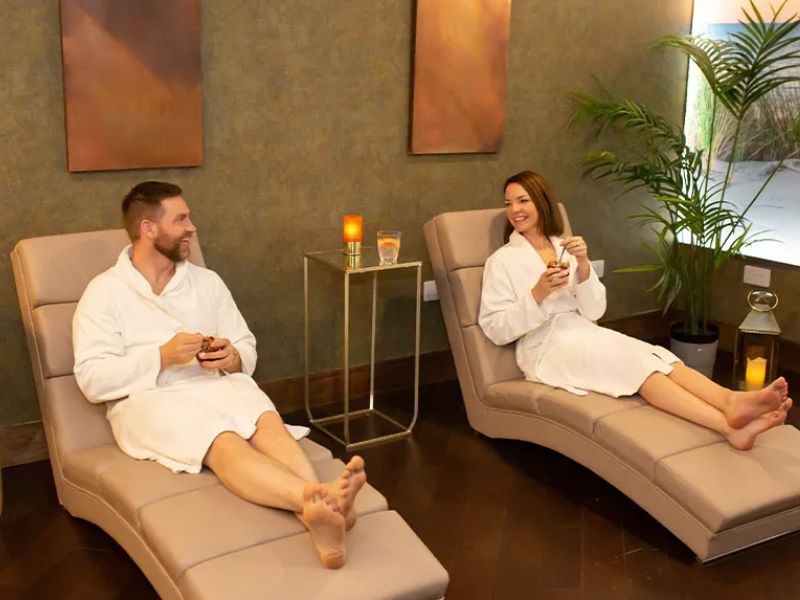 Opened in March 2022, and located on the beach-level of the Ocean Sands Hotel, Ocean Spa's interior draws inspiration from its coastal surroundings, giving guests a warm Atlantic welcome as soon as they enter.
2022 gave the Ocean Spa team the opportunity to design an intimate wellness experience for guests – the spa boasts a relaxation room, bespoke seaweed bath, and four treatment rooms, including a double treatment suite for couples.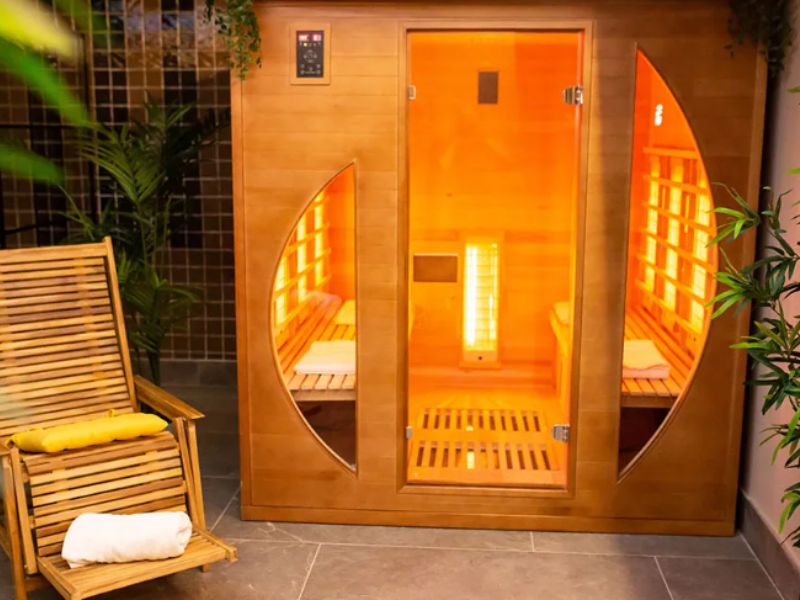 After treatments, guests can unwind in the thermal suite by detoxifying in the infra-red sauna, soaking in the signature hot tub, or with a refreshing experience shower.
Louise McCormack, Spa Manager at Ocean Spa, explains that they've created a unique space for escape for guests and day visitors alike:
"Before we opened, anyone in this area seeking spa treatments was forced to travel as there was no spa in Enniscrone. We responded to this opportunity by creating the Ocean Spa as a convenient and luxurious option both for our guests and for day visitors. The coastal location beside the beach is unusual and our seaweed baths literally bring the outdoors inside with a luxurious soak in the iodine rich baths."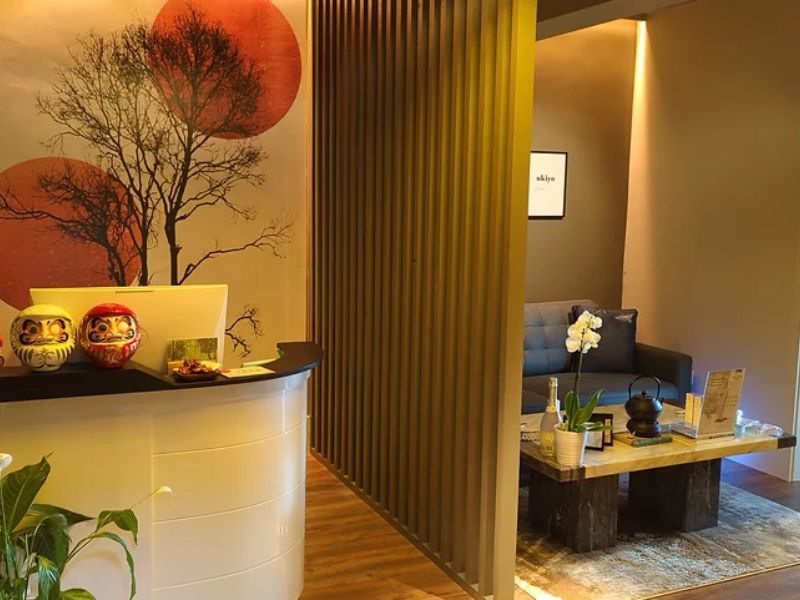 If you find yourself in Dublin and in need of a moment of respite, you can now experience the serene surroundings of Japan, without leaving Ireland.
Haku Beauty is Ireland's only Japanese beauty spa, opened in Ranelagh in January, 2022.
Embodying the Japanese philosophy of omotenashi, it's their keen attention to detail toward guests' needs that makes Haku, unlike other day spas.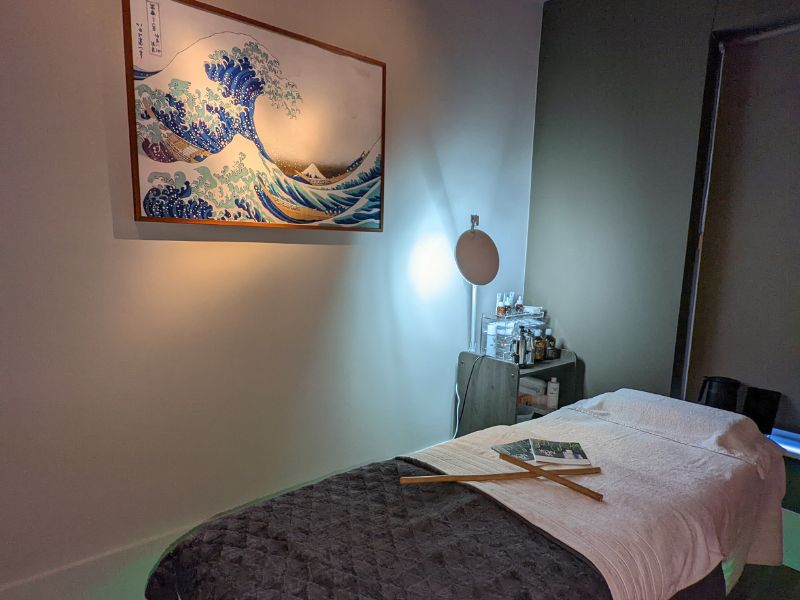 "While the Japanese designs and refreshments certainly grab people's attention, it is our attention to detail that keeps people coming back. Whether it's our facials and massages using Japanese techniques, or our nail art from the streets of Tokyo or our Japanese lashes. We guarantee an experience like no other spa in Ireland." – Sayaka O'Conner, owner of Haku Beauty.
Guests can take a moment to embrace simple luxuries from a range of available treatments including facials, massages, reflexology, manicures and pedicures.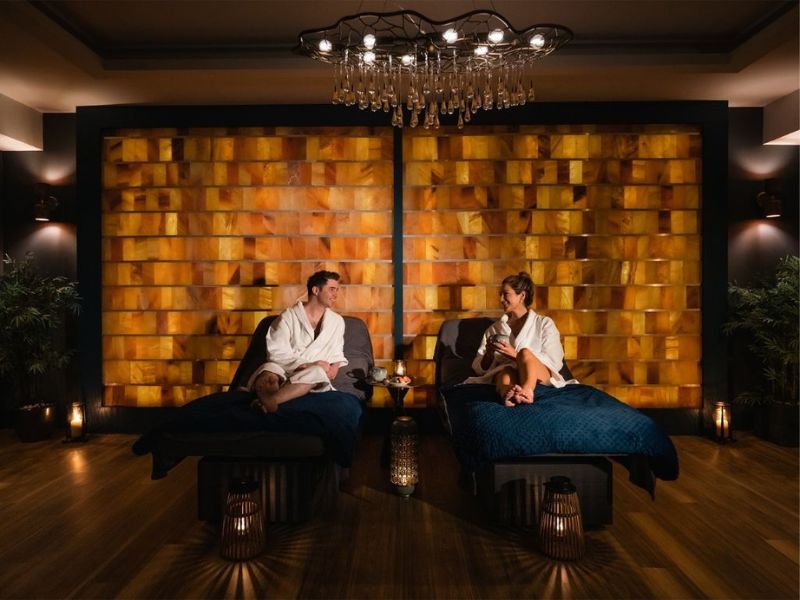 Ashdown Park Hotel announced the arrival of their new spa experience, ASHA Spa, in March, 2022.
The ASHA Spa sets itself apart from others in Wexford, acting as a boutique urban retreat experience. Guests can enjoy a holistic approach to wellness, by taking part in yoga weekends, self-guided walking and foraging trails, Spa Wave Therapy, and a range of traditional treatments.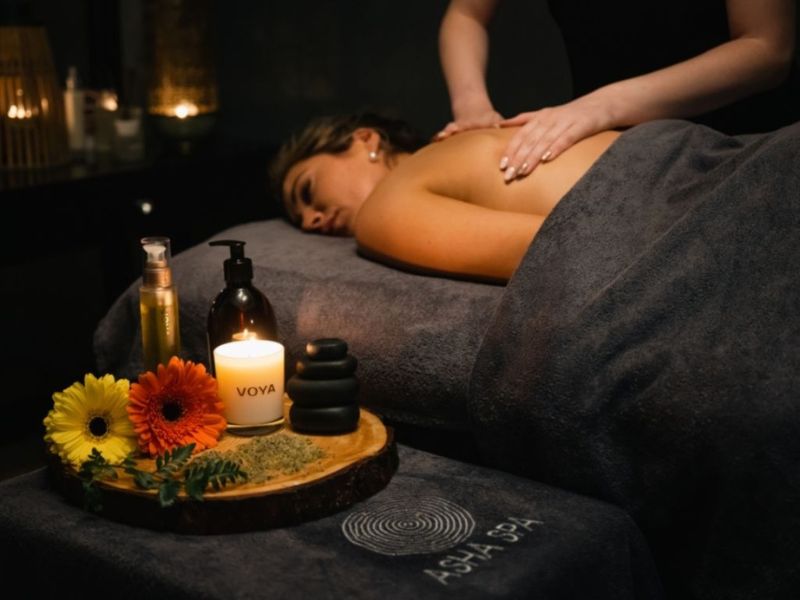 An unforgettable experience awaits guests at ASHA. The spa goes beyond simple treatments, instead inviting guests to step into an experience that cultivates positive emotions and wellbeing.
"ASHA comes from the Sanskrit meaning wish, desire, hope. With four treatment areas, including a nail bar and dedicated relaxation zone, guests can experience mind and body rejuvenation at Asha Spa while enjoying the award-winning hospitality and food at the luxurious family-owned Ashdown Park Hotel" – says Orla Kenny, Spa Manager.
Guests can enjoy everything the ASHA Spa experience has to offer with day spa or hotel packages – giving ample opportunity to disconnect from our busy schedules.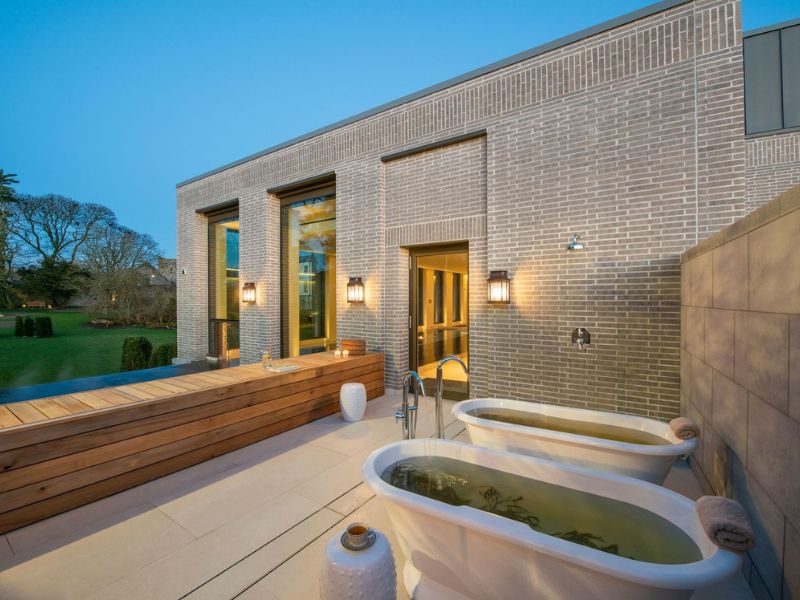 Have you ever wanted to experience a contemporary sanctuary against the backdrop of an 18th century manor?
Look no further than The Spa at Cashel Palace, Tipperary which opened its doors in Spring 2022.
Set in a 1732 Palladian Manor, the vision for this spa was thanks to hotel owner, Mrs. Magnier, in conjunction with London-based designer Emma Pearson and spa consultant Greg Payne.
Guests are invited to relax in the tranquil interiors that overlook expansive landscaped gardens. Featuring beautifully designed glass-fronted walls, nature is brought indoors to create a peaceful setting to recharge in.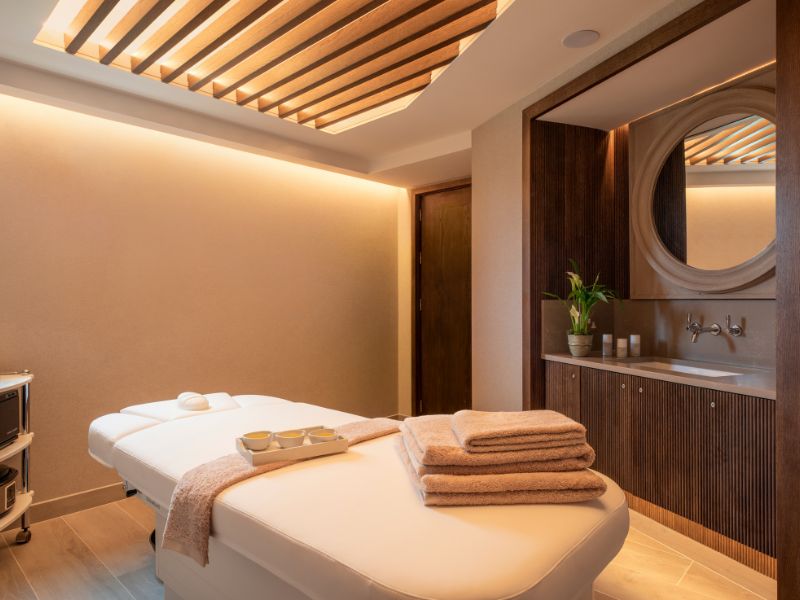 Melissa Steele, Sales & Marketing Executive at Cashel Palace Hotel explains how the hotel's elegant surroundings enhance guests' experiences:
"The spa is light-filled and the views across nature help to create a very tranquil atmosphere. State of the art facilities now include a bespoke Himalayan wall sauna, varying tropical showers and steam room and a fantastic infinity pool running outside into the garden, allowing time to sit and overlook the iconic mulberry trees."
Alongside its beautiful environment and facilities, they also have plans to launch Valmont as a new product range, making them the only spa in Ireland that will offer treatments from the luxury Swiss beauty brand.
After a two-year closure, the Seagrass Wellness Centre has reopened with a bang.
Focused on providing the most up-to-date wellbeing treatments, the Seagrass Wellness Centre uses a combination of the latest technology and modern methods of massage, facials, reflexology, pedicures and manicures.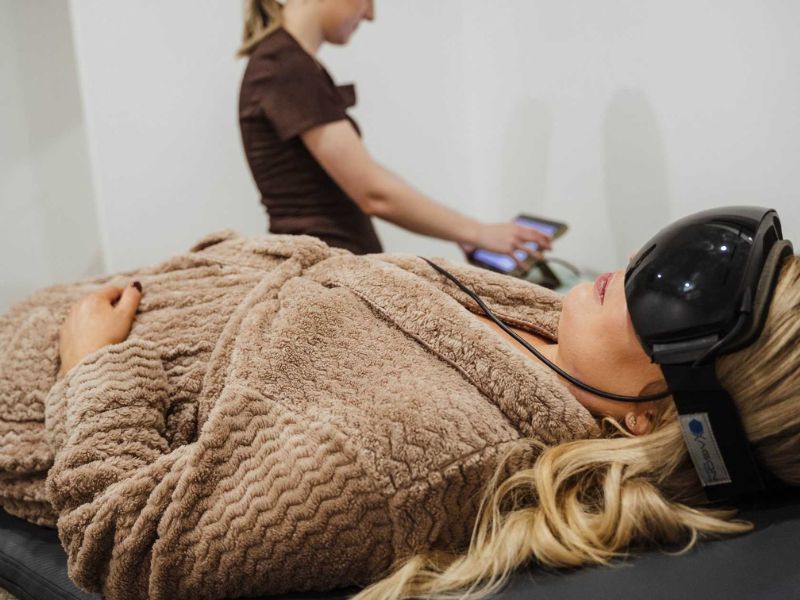 Joleene McDermott, Seagrass' Sales and Marketing Manager explains what makes them different to other spas,
"When we decided to reopen our Seagrass Wellbeing Centre having being closed for over 2 years, we wanted to bring something special to it that cannot be found in other spas and wellbeing centres located around the county so we made the decision to invest in high end technology, starting with our PEMF Therapy bed and our Infrared Sauna."
You can enhance your wellbeing in one visit to Seagrass using this technology. Unlike other treatments, PEMF specifically treats the body from the inside out with electromagnetic energy, leaving you with benefits lasting for several days.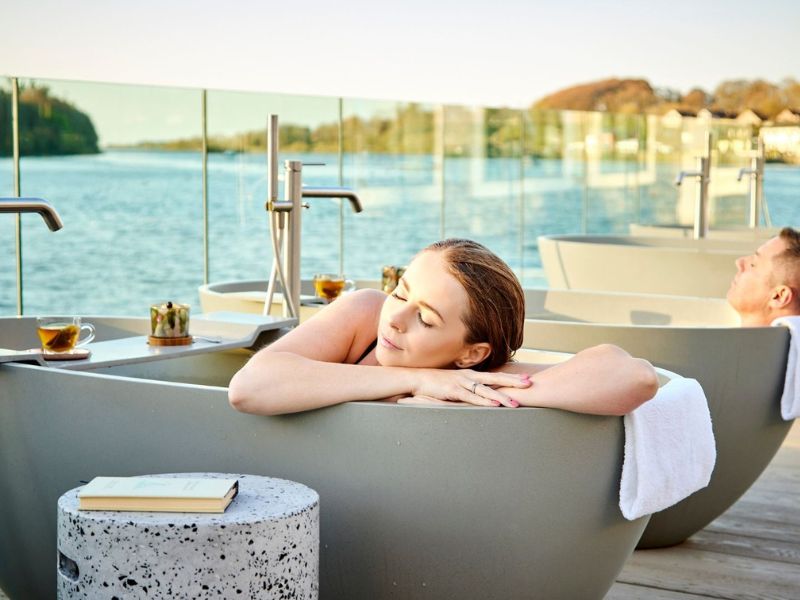 This is a spa where you can truly feel at one with nature.
Chill Spa at the Ice House Hotel officially opened the doors to their Outdoor Thermal and Wellness Suite in September 2022.
Guests can unwind in a sunken outdoor hot tub against the backdrop of the River Moy, enjoy 360 degree views of the river and forest from heated loungers in the wellness treatment room, or experience treatments made to relax, restore and revitalise.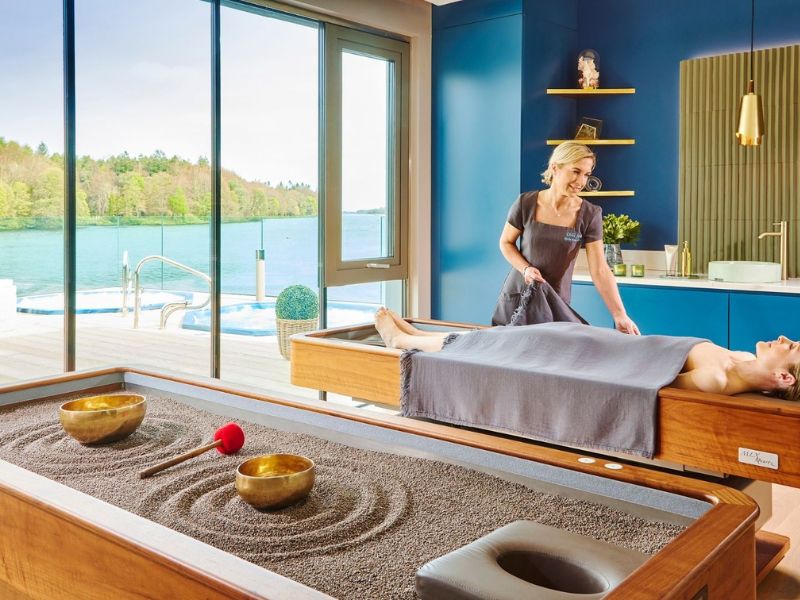 Using nature for therapeutic revitalisation is at the centre of the Chill Spa atmosphere, Spa Manager, Elaine Armstrong touches on its importance,
"We wanted our guests to be surrounded by nature. We wanted our guests to enjoy the outdoors and provide the perfect haven of escapism from everyday stress and especially from the trauma of Covid. Time spent in natural outdoor spaces has physiological and psychological benefits, such as reducing stress and improving mood."
Chill Spa underwent refurbishment in 2021, adding an impressive 250 square metres of space spanning the raised deck over the river with two sunken hot tubs, four bathing tubs, outdoor showers, a sauna, a seating area and an outdoor wellness treatment room.
The refurbishments have created a truly tranquil space for those looking to restore themselves in a natural, outdoor setting.