6 of Ireland's Most Romantic Spa Destinations
By Jessica, February 10, 2022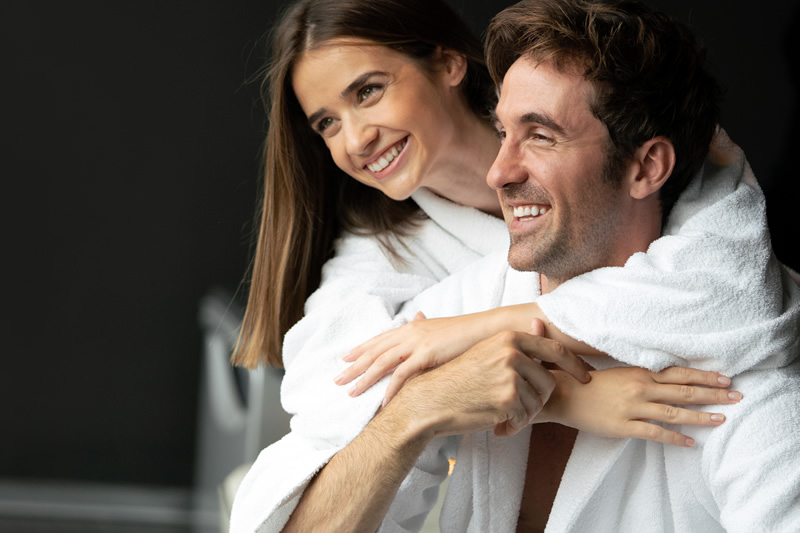 Fall in love all over again while exploring the prettiest towns and villages Ireland has to offer. If you're planning a special Valentine's Day, anniversary or simply a getaway with someone you love, a trip to one of Ireland's most romantic spas is the perfect way to show you care.
Enjoy a couple's massage or treatment package, curl up together in soothing thermal suites, then unwind while taking in some of the country's most scenic locations. Whether you want to explore the great outdoors or cosy up in a local restaurant, there are endless ways to savour your time together as you take in the charm and culture of the most romantic pockets of Ireland. 
Here are six enchanting spas in villages and towns across Ireland that are guaranteed to deliver honeymoon-worthy romance.
Dingle, Co. Kerry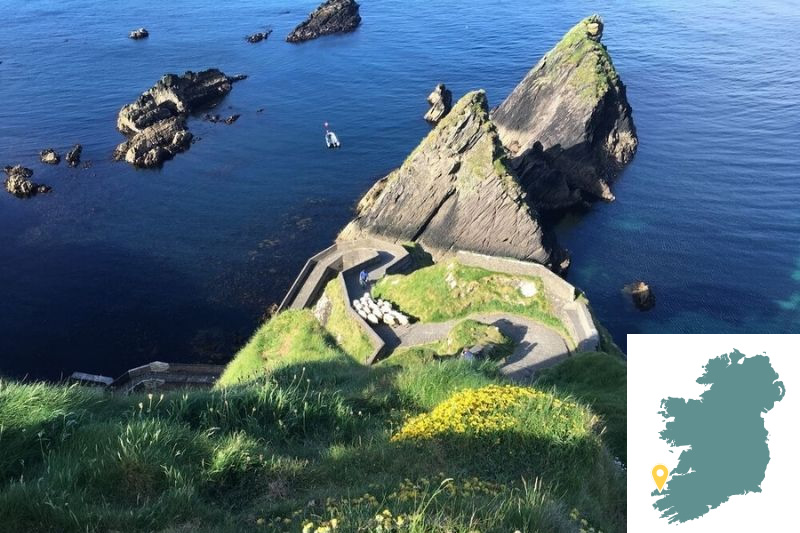 Perched on the Atlantic coast in the south-west of Ireland is the colourful town of Dingle.
Quaint corners
Dingle town has no shortage of quaint shops and cosy pubs to explore. If you're lucky, you might even catch some traditional music being played on a street corner while you wander.
Local cuisine
As you spend the day pottering around the winding streets, stop off at one of the many impressive eateries to sample some freshly caught seafood or a Murphy's ice cream.
Wild Atlantic views
Make a trip out to Dunquin Pier or Coumeenoole Beach to take in the unbelievable views of the Wild Atlantic Way, both within 30 minute's drive of the town.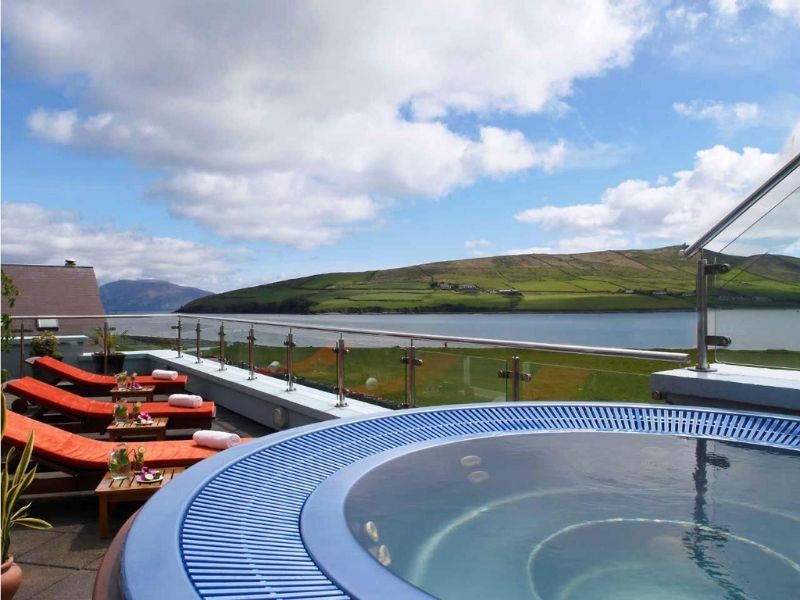 The Dingle Skellig Hotel is ideal for couples planning a romantic escape to the Kingdom. The hotel is home to The Peninsula Spa, which features six treatment rooms, a relaxation suite and a hydrotherapy pool. The jewel in the crown is the outdoor hot tub which is a blissful spot to spend some quality time with your other half while you immerse yourselves in the natural beauty of Co. Kerry.
Kinsale, Co. Cork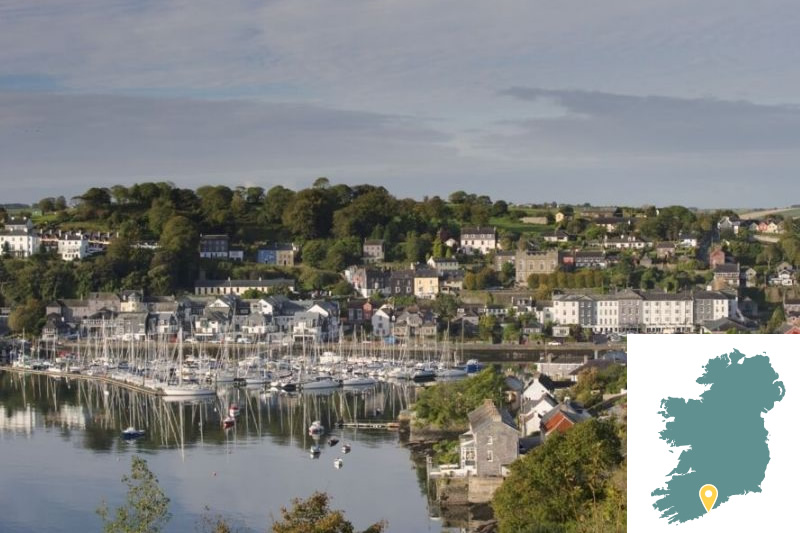 Kinsale is a picturesque seaside town famous for its vibrant streets, incredible restaurants and breathtaking landscapes.
Gourmet treats
Also known as the "Gourmet Capital of Ireland", this Cork gem has a wide selection of fresh seafood restaurants, making it the ideal romantic getaway for foodie couples. 
Sunset strolls
After experiencing the delicious local cuisine, take a sunset stroll to Charles Fort, where you will be treated to panoramic views across Kinsale harbour.
Cliffside views
Venture a little further out of the town to visit the windswept cliffs at the Old Head. Gaze out over the Atlantic as you watch the waves crash.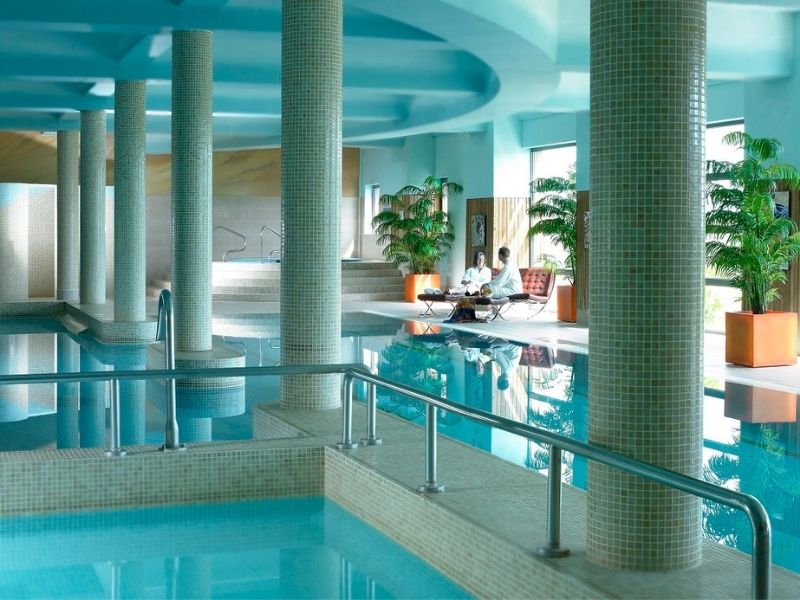 Just a short drive from the harbour, you will find Kinsale Hotel. Situated on 90 acres of mature woodlands, this idyllic getaway spot boasts stunning views across Oysterhaven Bay. The Spa at Kinsale Hotel offers a range of luxury beauty and holistic treatments, and as each spa therapy is personalised, you and your beau can enjoy a spa day shaped around your unique preferences.
Leenane, Co. Galway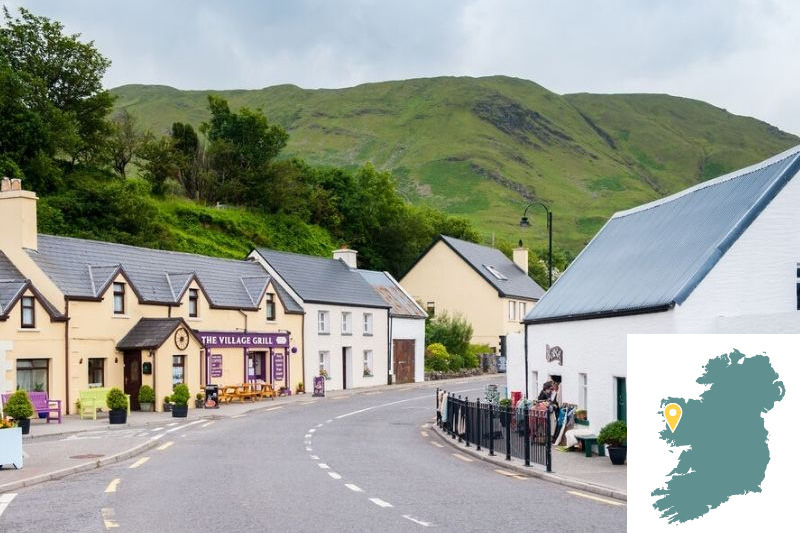 Leenane is a small village nestled under the Maamtrasna and Maamturks mountains in Co. Galway.
Water views
Located between the breathtaking Aasleagh Falls and spectacular Killary Harbour, Leenane is the ideal spot to spend a day exploring by the water.
Outdoor adventure
If you are both feeling adventurous, you can try out the nearby zip lining course, abseiling or even the bog obstacle challenge. 
Take it easy
Those who are looking for a more relaxed break away can spend the day fishing, hiking or golfing while admiring the spectacular scenery.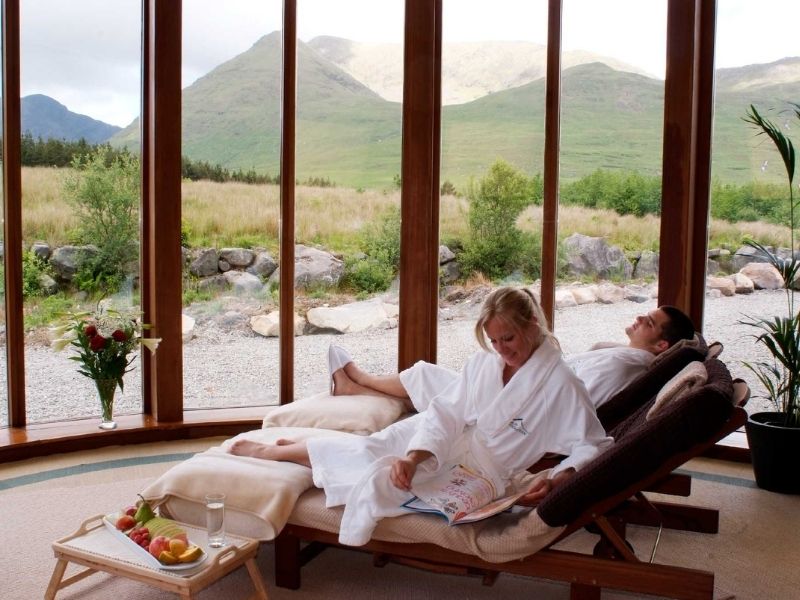 Delphi Resort and Spa is located in the heart of Delphi Valley, just a stone's throw away from Leenane village. The spa is for adults only and offers a tranquil, serene environment where you can reconnect with your partner. Spa facilities include a jacuzzi, steam room and sauna, and the Delphi Spa has its own mountain spring so you can sip crystal clear water while taking in the breathtaking views across the valley.
Adare, Co. Limerick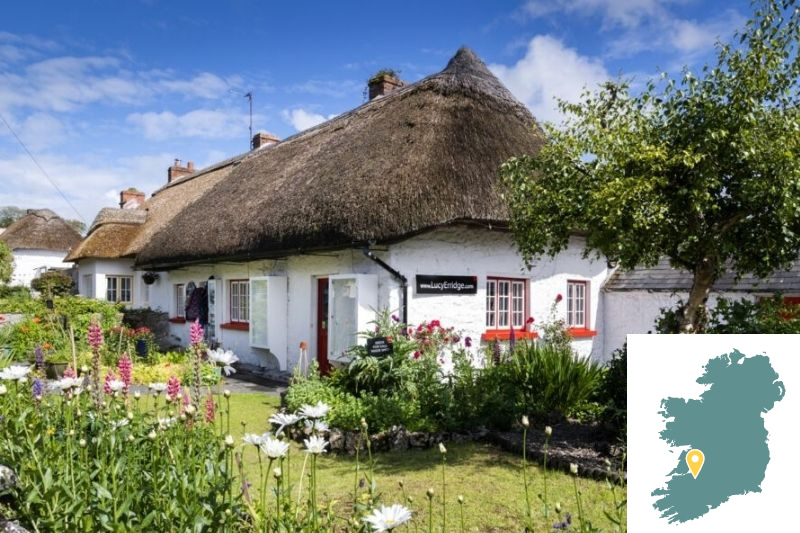 Adare in Co.Limerick is also known as 'Ireland's prettiest village', and for good reason.
Small town charm
Adare is home to charming thatched cottages, ancient castles and a number of scenic walks worth exploring. 
Laid back shopping
Spend the day wandering the postcard-worthy streets, where you will find a number of fashion boutiques, antique shops and idyllic cafes. 
Historical landmarks
You can also learn about the fascinating history of the area with a visit to the Adare Heritage Center and the Adare Franciscan Friary.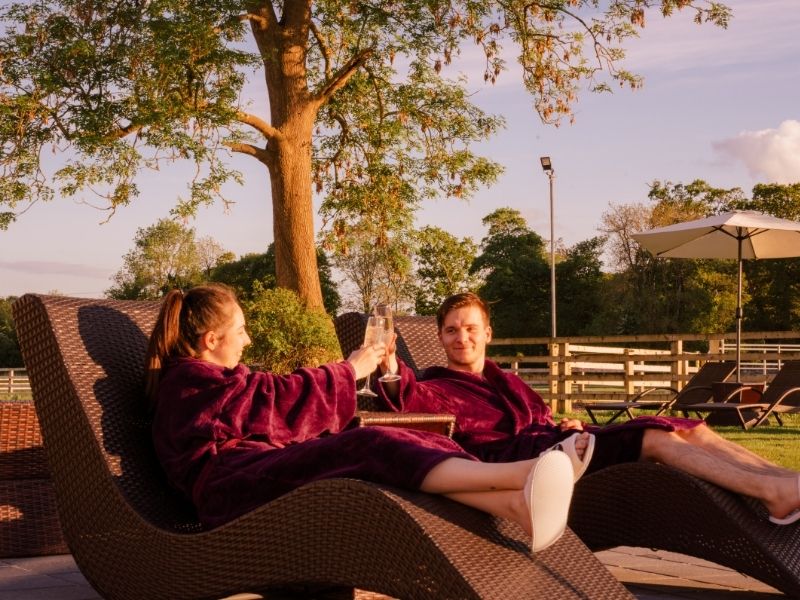 Fitzgerald's Woodlands House Hotel offers a haven of relaxation in the most picturesque surroundings of Adare. This 4 star luxury hotel is a stunning base for couples on a romantic getaway. The family-run hotel is also home to the state-of-the-art Revas Spa which features a dedicated couples treatment room with special packages so you and your other half can relax and unwind side by side.
Enniskerry, Co. Wicklow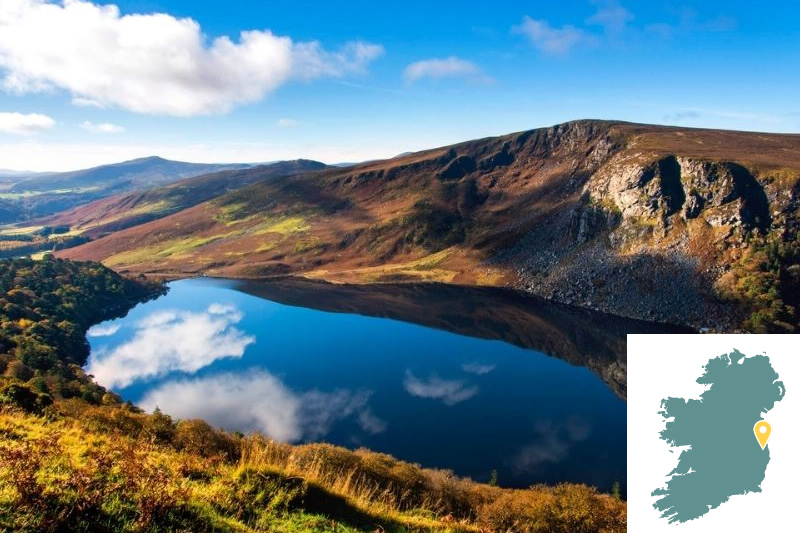 Just a 30 minute drive from Dublin city you will find the striking village of Enniskerry, Co. Wicklow.
The Garden of Ireland
Enniskerry is often referred to as the gateway to The Garden of Ireland. Surrounded by rolling green hills, you'll see why as soon as you arrive.   
Romantic viewpoints
Within a short drive of Enniskerry, you'll find a number of well-known romantic spots, such as the P.S I Love You bridge and the picture-perfect love heart lake. 
Picturesque Powerscourt
Grab a scone and coffee from one of the local cafes and spend a day getting lost in the breathtaking Powerscourt Gardens. Don't forget to visit the famous waterfall while you're there.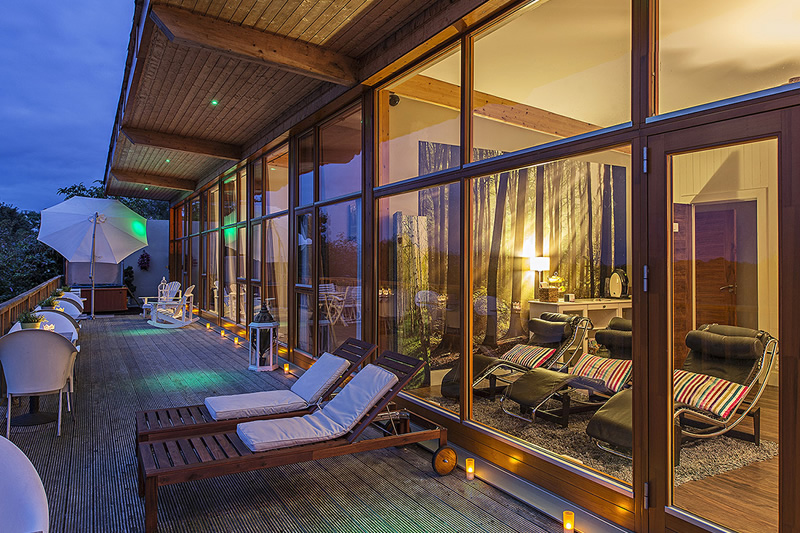 After a day spent enjoying the village, settle into Summerhill House Hotel, located in the heart of the Wicklow Mountains. Summerhill House Hotel is where glamour meets countryside. Lose track of time with your other half in the spa's outdoor hot tub as you take in the view of the rolling hills or stargaze under the open skies. In addition to a range of treatments, the spa features an infrared sauna, Swedish sauna and relaxation lounge.
Carlingford, Co. Louth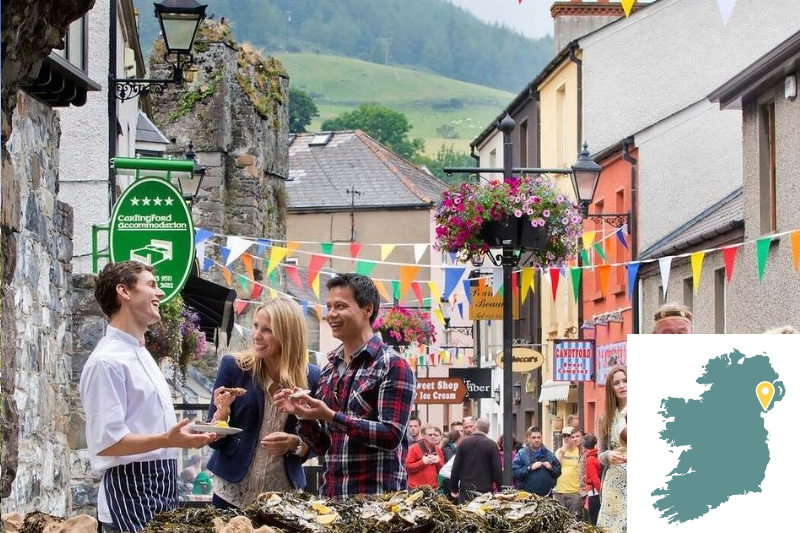 The coastal town of Carlingford is situated between the tranquil waters of Carlingford Lough and the mountain of Slieve Foye.
Rich heritage
Dating back to the 13th century, Carlingford has a strong medieval heritage, with winding streets surrounded by natural beauty.
Romantic Ruins
Make sure to check out Carlingford Priory and King John's Castle to brush up on the local history during your visit.
Lakeside relaxation
Finish off your day with a romantic sunset walk along Carlingford Lough before retreating to Four Seasons Hotel for a peaceful night's sleep.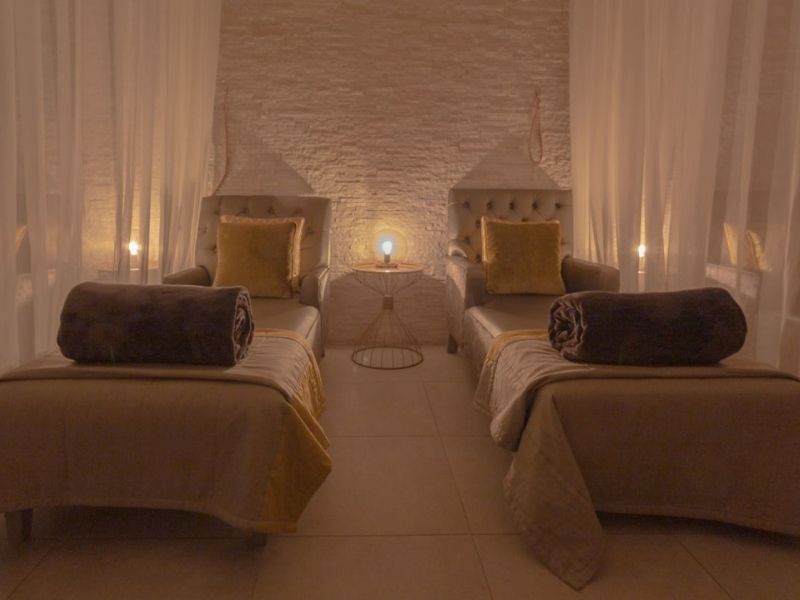 Only a stone's throw away from the rambling streets of Carlingford, Four Seasons Hotel is ideally situated for those who want to explore the area. The hotel has a variety of dining options, a gym, swimming pool and a mesmerising outdoor deck with views of the private gardens, the Cooley Mountains and Carlingford Lough. The hotel is also home to the newly renovated Luxe Spa. The Spa is a secret paradise complete with a hydrotherapy suite which includes two hot tubs, experience showers, a Himalayan salt sauna and an infrared sauna.
Plan a romantic spa weekend with someone special
If someone you love would cherish a romantic getaway, Ireland has an endless number of stunning destinations and intimate spa breaks to choose from. We have narrowed down this list to just six spas but there are many others on offer. Check out these spas with hot tubs and spas with beautiful views to share with your special someone. And, when planning your trip, make sure to look up some couples spa packages and spas with couples suites for quality relaxation time together.