5 Weird & Surprising Tips For Healthy Skin
By Orla, November 20, 2013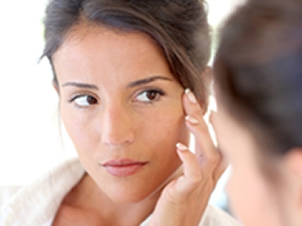 We've all heard the same old tips for getting healthy skin; drink plenty of water, use sun cream, lose weight, don't smoke etc.
But since we're always looking for something new to try, we have some weird and wonderful tips here that just might do the trick.
1.       D.I.Y Facial Massages
Gently massaging your face regularly can work wonders for minimising wrinkles and tell-tale signs that you're getting older. Massaging your face helps to stimulate fibroblasts in your skin which releases collagen and restores elasticity that you may have lost over the years.
2.       Soothe Your Eyes With Cucumber
Putting cucumbers on your eyes may sound like an old wives tale, but it's medically proven to reduce puffiness and swelling under your eyes.  In fact, many face creams or products contain extracts that are related to cucumbers.
3.       Use Milk of Magnesia
If you suffer from oily skin, Milk of Magnesia can be a great way to reduce the amount of oil your skin produces. Simply apply it to the problem area, let it dry and then rinse with warm water before applying your makeup.
4.       Remove Eye Make Up With Olive Oil
It's no secret that having tired, wrinkly eyes can age you a lot, so it's important to take the best care you can of your eyes. Instead of using chemical-pumped eye make-up removers, try using a little olive oil. It's a lot friendlier to your skin, and it's cheaper too.
5.       Treat Scars With Potato Juice
Maybe you suffered from acne in your younger years or maybe you just have a small blemish on your skin, either way no one wants any scarring visible on their face. To help fade red marks and facial scars, cut a potato in half and rub the juice of the potato all over the scarred area.
Raw potatoes contain enzymes that promote healthy skin and reduce scarring, and there's not a house in the country that doesn't have potatoes, so it's practical as well!