5 Super Sustainable Irish Skincare Brands
By Bláthnaid King, July 26, 2023
Have you ever wondered if your skincare routine could do more than just take care of your skin? Could it also help to protect and respect our planet? Nowadays, as consumers, we are more conscious about the impact our choices have on the environment. Thankfully, there are a number of Irish skincare brands that share this sentiment. From focusing on Irish-grown ingredients to sustainable, recyclable packaging, here are 5 leading Irish sustainable skincare brands.
Pestle & Mortar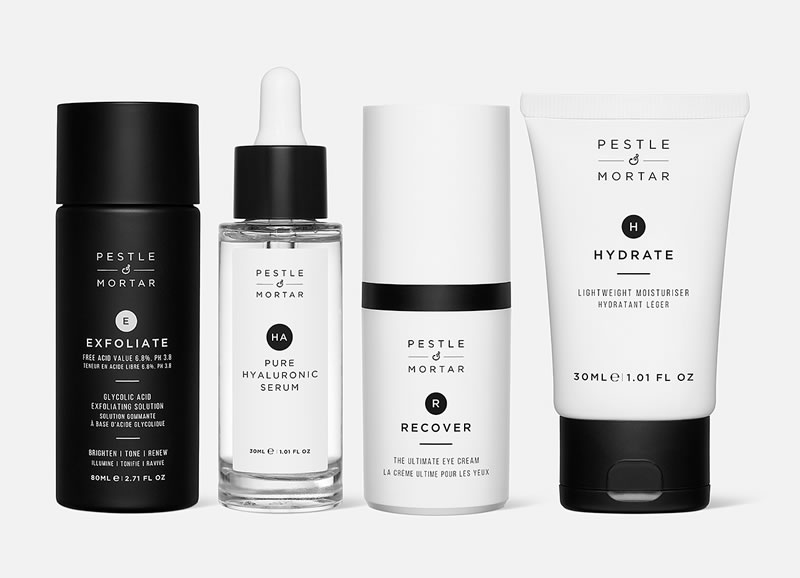 Inspired by the belief in 'simple solutions for beautiful skin,' Pestle & Mortar marries natural healing traditions with scientific skincare knowledge. The brand shines with its 'less-is-more' philosophy and an emphasis on natural ingredients, carefully avoiding unnecessary additives. Ensuring sustainability goes beyond the product itself, their packaging is fully recyclable – reflecting the same environmentally-conscious ethos. With Pestle & Mortar, simplicity meets effectiveness in celebrating natural beauty.
GROUND Wellbeing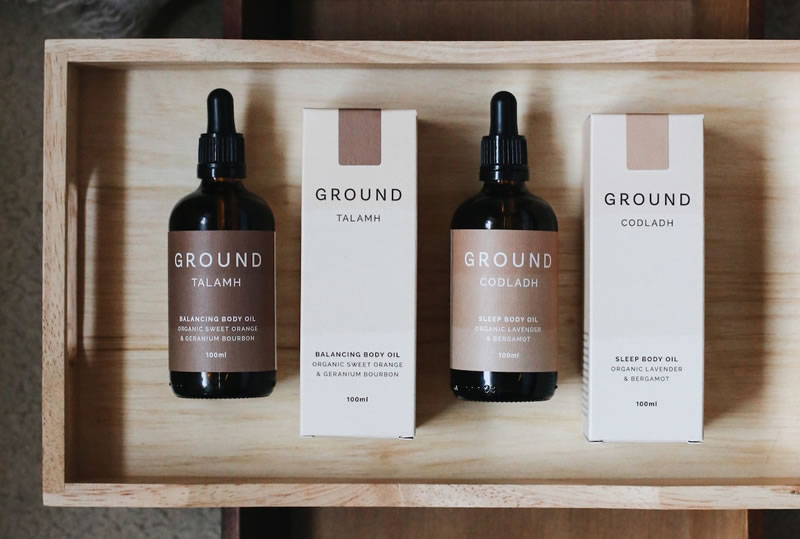 GROUND Wellbeing is a brand that stands firmly by sustainability. GROUND champions ethically sourced, natural and organic ingredients that offer natural wellness. Their approach to packaging is as thoughtful as their ingredient list, using low-impact materials, minimal plastics and sustainable sources. Proudly vegan, cruelty-free and with a low carbon footprint, this brand's dedication to high environmental standards ensures their skincare range is as kind to the earth as it is to your skin.
VOYA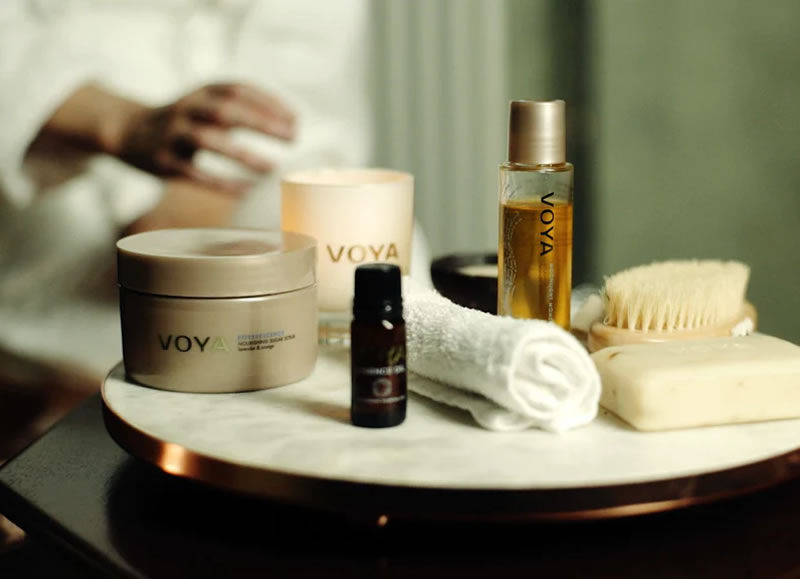 VOYA springs to life from the wild Atlantic coast of Ireland, bringing the ancient tradition of seaweed bathing from Strandhill, Co. Sligo, into the modern skincare scene. Founders Mark and Kira Walton created the world's first certified organic seaweed-based skincare brand, uniting luxury and sustainability with a robust foundation in scientific research. VOYA offers more than skincare—it's organic luxury with a conscience.
The Handmade Soap Company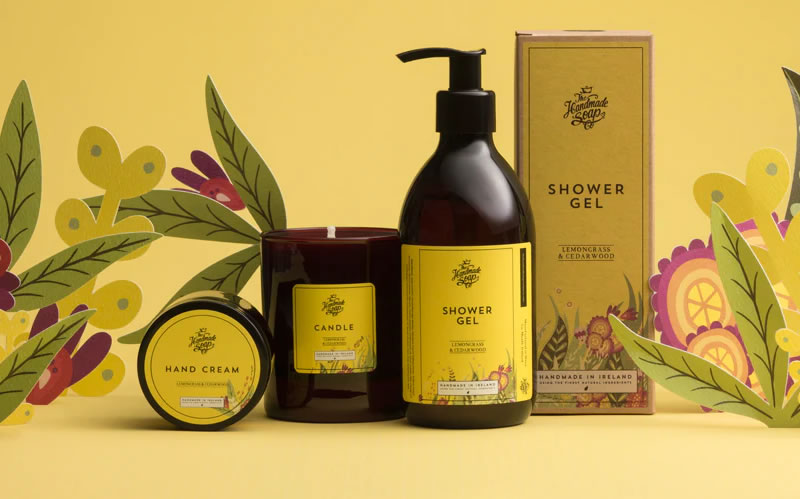 The Handmade Soap Company makes a lasting impression with their ethos of kindness across all their products. With each product crafted by hand, they have intimate knowledge of every ingredient that goes into their range. Their commitment to sustainability goes beyond their natural, plant-based ingredients, using 100% post-consumer recycled materials to combat single-use plastics. This brand goes the extra mile to ensure both the environment and your skin are cared for and nourished naturally.
https://thehandmadesoapcompany.ie/
Kinvara Skincare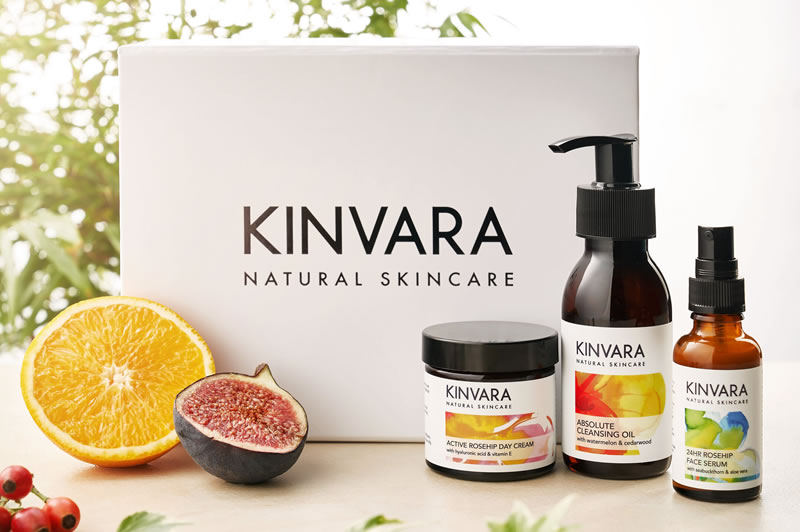 Founded by Dr Joanne Reilly, a passionate believer in the power of plants, Kinvara Skincare has its roots on the West Coast of Ireland. Having experienced the biodiversity-rich landscapes of Sumatra and Mauritius, Dr Reilly utilized her ecological knowledge to embrace the power of nature and created a skincare range that respects both your skin and the environment. All Kinvara Skincare products use natural plant extracts that are backed by science to care for your skin.
https://www.kinvaraskincare.com/
These skincare brands show us that it's possible to enjoy products that aren't just good for us – but for our planet, too. From the Atlantic-sourced goodness of VOYA to the ethical ingredient sourcing of The Handmade Soap Company, they're reshaping our idea of skincare. If you're thinking of trying some sustainable skincare brands, why not try one of these environmentally-friendly gems?