5 Beauty Tips You Might Not Have Known
By Orla, March 7, 2014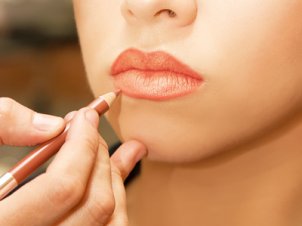 1. Never rub concealer in, always pat
Never rub your concealer in, tapping it in leaves a far more natural look and it covers better. Use your finger to gently tap over dark patches or blemishes.
2. Don't have dry shampoo? Baby powder will do the trick
Dry shampoo is the best invention ever for people with naturally greasy hair, but never fear if you run out because baby powder will do the same job! Put some baby powder on your crown and your roots and brush it through. Rub it in at your roots to be extra sure it's all blended in.
It soaks up excess oils really well, some people even think it works better than dry shampoo. The only exception to this trick is that people with really dark hair might prefer to use dry shampoo formulated for dark hair as baby powder can be too light.
3. Vaseline is a jack of all trades
Vaseline isn't just handy for when you have dry lips, it can be used in so many other ways as well. For example, if you're stuck for eye makeup remover, a little pinch of vaseline will do the trick.
Or if you pop a blob of Vaseline on a toothbrush, you can exfoliate your lips so easily by massaging them with the toothbrush and it works really well.
4. Sun cream will work better than any moisturiser
Sun cream really is the one beauty product you should never ever skip. Even it's raining and windy outside, as it usually is here in Ireland, you still need to protect your skin from harmful UV rays. Just because it's not hot and sunny doesn't mean the sun can't damage your skin.
Years down the line, you'll thank us for this one! Your skin will be so much softer, smoother and more youthful if you apply sun cream everyday. If you really don't want to use sun cream daily, at least get yourself a moisturiser with SPF 15.
5. Don't put eyeliner on the inside of your eyes
Many women do line the inside of their eyes, but it's worth nothing that doing so can make your eyes appear smaller than they actually are and who wants that? Instead try to apply eyeliner or even eye shadow just on the line of where your bottom eyelashes meet your lid and smudge it. It can open up the eye so much more.