4 Foods That Are Naturally Good For Weight Loss
By Orla, April 25, 2014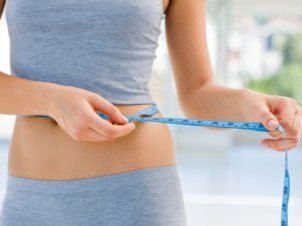 So it's that time of year again – the Easter eggs have been eaten, chocolate cravings satisfied and you're maybe feeling the teensiest bit guilty about the amount of treats you indulged in over Easter.
If you're feeling back on track and ready to tackle a new diet or fitness plan, this might help a little bit. The following is a list of foods that naturally encourage weight loss, and who is gonna say no to a helping hand?
1. Apple Cider Vinegar
Apple cider vinegar is rich in minerals, especially potassium, vitamins, enzymes and amino acids – all those essential things we need in our diet. It's a great healing substance that promotes weight loss and it can even improve your skin condition if diluted and applied topically.
It's important to choose a good brand made with organic apples that have been aged in wooden barrels. It should be pungent and you should make sure that it contains "the mother". "The mother" refers to strand-like enzymes full of nutrients that are visible when held up to the light – they contain all the goodness.
You can dilute and consume it or use it to make a delicious sauce to go with some lean pork fillets, it's a match made in heaven!
2.  Cinnamon
Cinnamon is full of flavour and it can aid you in your weight loss, it's a win win. Cinnamon helps regulate your blood sugars which plays an important role in the weight loss process.
Give your cereal a generous sprinkling of cinnamon to start your day off the right way.
3. Extra Virgin Coconut Oil
Coconut oil is a pretty great superfood. Although it's mainly saturated fat, it's actually a heart healthy fat because it's made up of mostly lauric acid.
On top of that, it's more easily metabolised into energy by the liver than other saturated fats, which means more of it gets converted to energy rather than fat.
Substitute your frying olive oil for extra virgin coconut oil, especially in oriental dishes. But the great thing about it is, it tastes good in almost everything – add a drop of it to your coffee, use it in desserts or melt it on your fresh popcorn for a treat, the list goes on!
4. Lemons
Lemons contain antioxidants and lots of vitamin C and are naturally detoxifying. This makes them an ideal weight loss food.
Each morning, kickstart your day with water and freshly squeezed lemons or you can garnish your food with a generous squeeze of fresh lemon juice.