3 Reasons To Try Yogandha Muscle Soothe
By Áine Timlin, November 14, 2019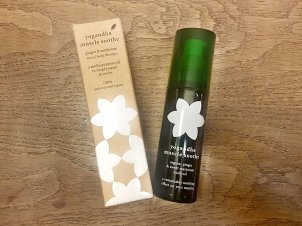 If like me you are prone to insufferable aches and pains, Yogandha Muscle Soothe is a Godsend. This multi-layered oil promises to soothe aching muscles by penetrating the body with ginger and marjoram. As someone who is tired of the discomfort associated with heat patches, not to mention the unappealing smell of most soothing creams, I knew it was time for a change. I had heard great things about this product and decided it was time to try it out for myself. Adding this product to my daily skincare routine was a game changer and I will tell you 3 reasons why.
1.Soothe Sore Muscles
As the name suggests the main benefit of the Yogandha Muscle Soothe is to soothe muscle pain. I'll be honest I was slightly apprehensive as to whether or not this product would live up to the heat patches that I usually use but after a week of using it, I was hooked. Marjoram is a classic pain reliever, it eases muscle tension, spasms and other aches and pains. The first time I used it I was blown away at how effective the cream actually was at soothing my aching muscles. The scent of ginger, marjoram and almond was subtle yet sweet, a big improvement from the usual pain relief creams I was used to. In addition to this, it was great to ditch the heat patches which, as I'm sure you will agree, can be quite irritating and uncomfortable.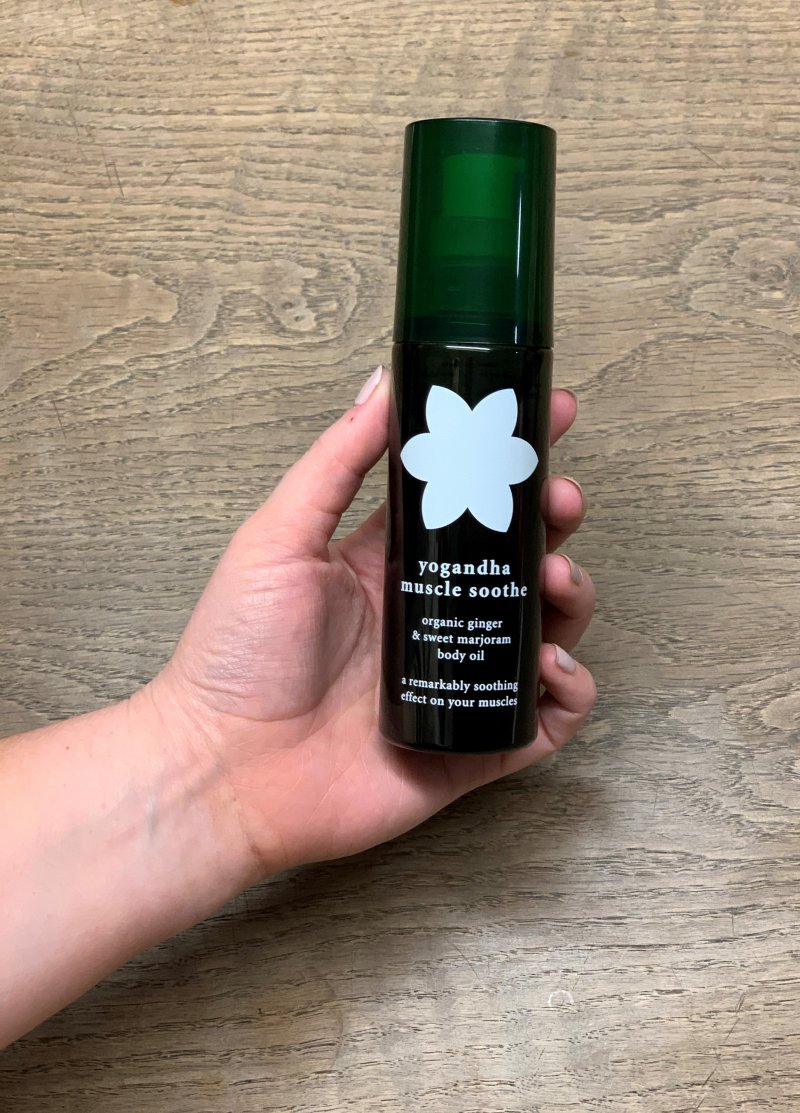 2. Nourishes Skin
I've noticed that my skin becomes increasingly dry in the winter months. So I was delighted when I realised that this product not only promises to soothe sore muscles, it also nourishes your skin. I used the oil as a part of my morning skincare routine, lathering on my regular body cream over it which enhanced and locked in the hydration. After a couple of days use I really noticed a big difference in my skin compared to using a body cream alone. My skin was left plumped and hydrated. Also the fact that Yogandha Muscle Soothe is 100% natural and vegan meant that it was ideal for my sensitive skin.
3. Mind-Body Wellness
One thing that stood out to me when researching this product was how it states it will have a positive effect on my wellbeing and self-connection. Exactly how can a body cream effect my mind in such a way? Well I was pleasantly surprised. I applied Yogandha Muscle Soothe directly after my morning shower, it felt as though I was wrapping myself in a warm fluffy towel, and really put a pep in my step for the rest of the day. The product is made with an indulgent blend of 7 healing oils with multi-layered therapeutic benefits for both your body and mind. The product contains Petitgrain which is known for inducing positive thinking. It was clear to me after a couple of uses that, not only did the luxurious oil soothe muscle pain, but it actually had a positive effect on my energy and made me feel more zen.
After trying out Yogandha Muscle Soothe for a month I am ready to throw out my heat patches and never look back. Developed by yoga teacher, Sinéad Duffy, the oil promises to soothe aching muscles, nourish dry skin and improve your wellbeing. If these benefits don't convince you to give it a try then the fact that 5% of the profit goes to Women for Women International. If you try it and love it as much as me, I would also recommend trying Yogandha Relax and Yogandha Ground. You can thank me later!
Yogaandha Muscle Soothe is available from their website and retails at €29.95