10 Years of Spas.ie Gift Vouchers
By Jessica, November 10, 2021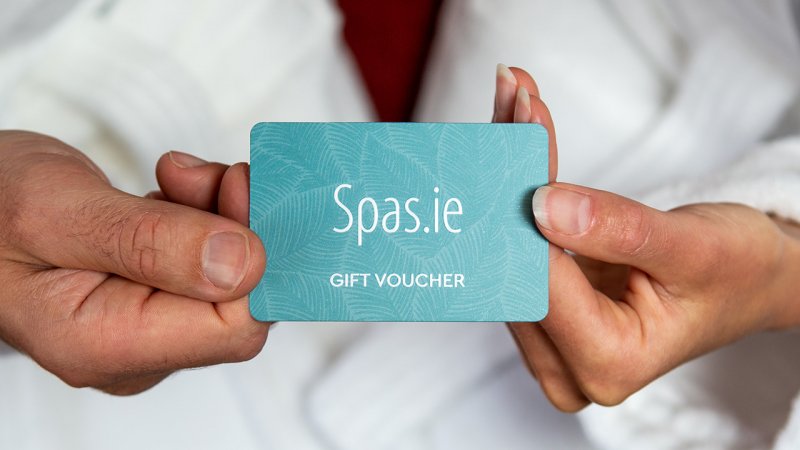 It's our birthday! Spas.ie Gift Vouchers turn 10 this month, and we're celebrating a decade of decadent gifts with a gorgeous redesign.
Since November 2011, we've been lucky to be part of some truly special moments in people's lives. It's hard to believe how much time has passed since that first Christmas, and the gift-buying frenzy that came with it. The rush for Valentine's Day and Mother's Day followed soon after, and Spas.ie Gift Vouchers have been flying off the virtual shelves ever since.
A decade of celebrations, support, and surprises
Of course, these annual dates on the calendar aren't the only occasions that call for a little luxury. Birthdays and baby showers, wedding gifts and anniversaries, graduations and new jobs – we're honoured to have helped people mark a multitude of special occasions and milestones.
And while the spa is the perfect place to celebrate, it also offers the chance to retreat and recuperate. Family and friends have rallied around their loved ones during tough times over the past 10 years. From breakups to bereavements, we've seen many gestures of sympathy and support with the gift of self-care.
Spas.ie Gift Vouchers are now also widely used in workplaces as incentives and rewards. And this year more than ever, we've witnessed people express gratitude to the frontline workers in their lives in the form of much-deserved downtime at the spa.
Lastly, we thought we'd give you a peak into some of the more entertaining, behind-the-scenes moments from the past decade, because we'd be lying if we said we hadn't observed our fair share of drama… We've had vouchers returned by unforgiving girlfriends. We've seen vouchers sent from one person to multiple lovers. We've had sheepish spouses ordering belated gifts for forgotten occasions. We've even been privy to some eyebrow-raising expressions of passion between the folds of our cards.

But, more than anything, the last 10 years have taught us just how much people cherish those they hold near and dear. No matter the occasion, the gift of a spa experience is a guaranteed way to say, "I care about you".
The ultimate in wellness, redesigned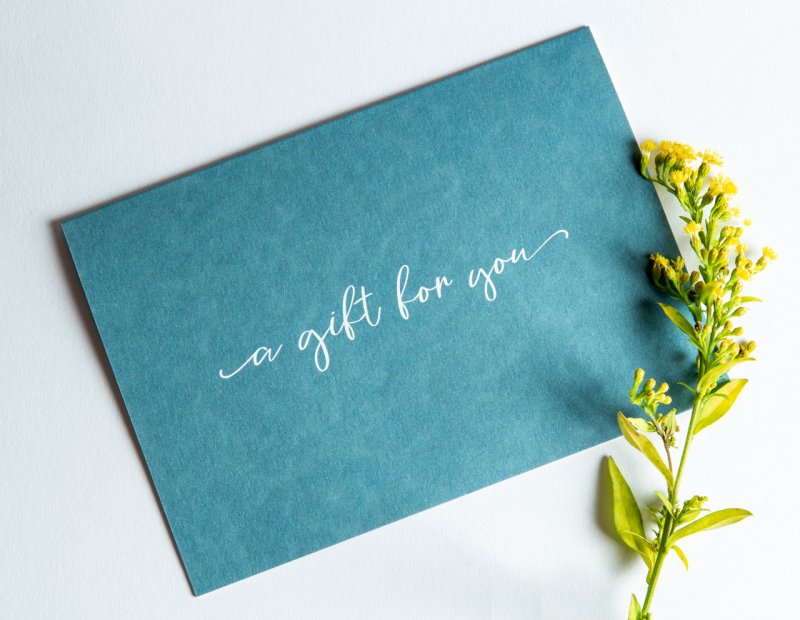 To mark 10 years of Spas.ie Gift Vouchers, we're excited to introduce a brand new design to make the gifting experience even more special.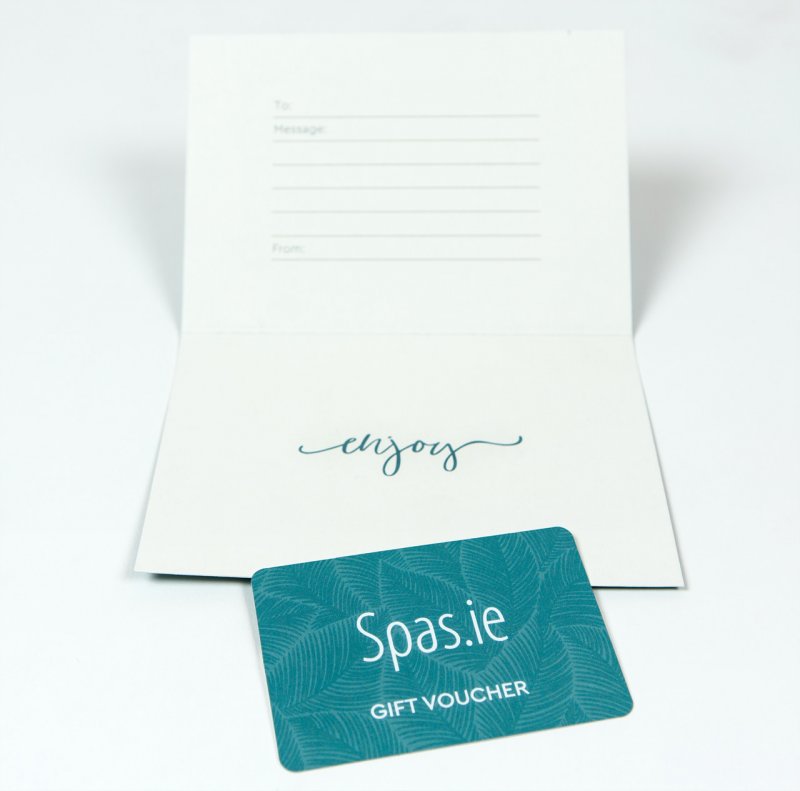 Our new cards are beautifully printed on recycled paper, with your personalised message to the lucky recipient included. The voucher material is also extra hard-wearing, and with validity of up to 5 years, you can keep it safely tucked away in your wallet until the perfect time to use it.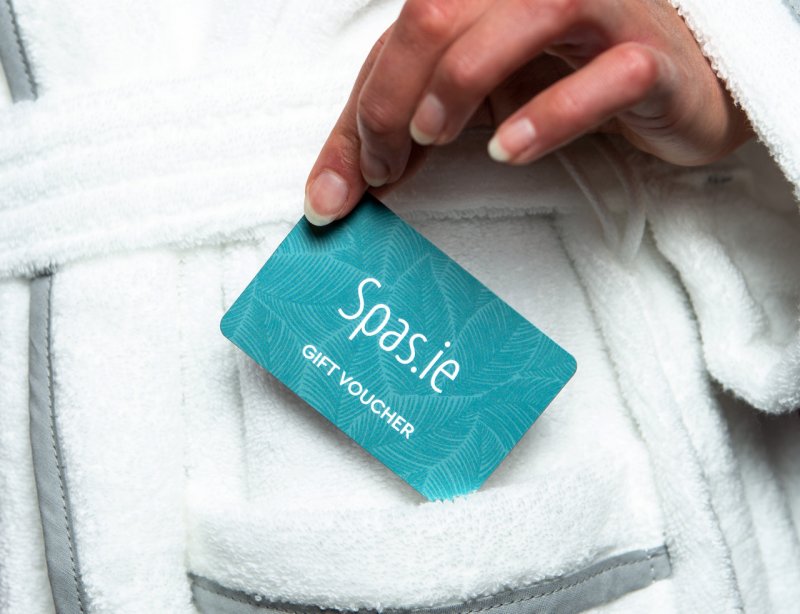 And as always, we continue to offer email gift vouchers for those last minute gifts, with a choice of themed designs available to send straight to your loved one's inbox.
Looking for the perfect gift to show someone you care? Send happiness, and order your Spas.ie Gift Voucher today.