10 Reasons to Visit a Health Spa
By Jessica, April 18, 2013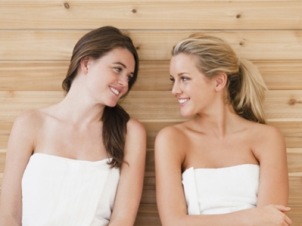 1.  De-stress
According to research carried out by the International Spa Association, the number one reason given for visiting a spa is stress relief.  Stress is a leading cause of many health problems so don't let it go untreated.  Simple things like a deep tissue massage, a rejuvenating facial, energizing aromatherapy or simply a soak in a Jacuzzi will have you ready to face the world again.
2.  Detox
Some massages and facials break down the toxins in your body so drink plenty of water to flush them out of your system.  Destination spas may also have the option of a detox diet to cleanse you from the inside out.  Detoxifying your body rids it of all those unnatural chemicals we ingest, so you will have increased energy and improved complexion to name just a few benefits.
3.  Health Benefits
Spa treatments aren't just for your appearance's sake, they can be good for your health too.  Different treatments can help boost your immune system, improve circulation and possibly reduce blood pressure.  Massages also stimulate the lymphatic system which drains the body's waste products.  Even just the act of relaxing is essential to your well-being, and some resort spas will have advice on healthy eating as well.
4.  Weighty Issues
From wraps that claim to melt away the inches to diets that actually do, spas are ripe with information on maintaining a healthy weight.  Destination spas sometimes specialise in weight loss programmes, while others might just provide a healthy diet alongside some gentle exercise.  Either way, you will learn something that you can bring to the table in your own kitchen and incorporate into your daily exercise regime.
5.  Romantic Break
What better way to reconnect with a partner than a weekend away from it all where you are both guaranteed to be relaxed and in a good mood!  Opt for couple's treatments where you can lie side by side in total silence or have a quiet conversation while you are both preened and pampered.  Then spend the weekend lazing in the Jacuzzi, beautifying yourselves and relaxing in each other's company.
6.  Pamper Yourself Pretty
It can be near impossible to take the time out at home to put on a face mask or get around to that pedicure.  Designated time at a spa means you will get your beauty chores taken care of thoroughly and without having to lift a finger yourself.  Health spas are great for beautifying you from the inside out, giving you that elusive glow that only taking care of yourself can elicit.
7.  Aches and Injuries
But they're not just for sitting pretty.  That bad back, sore neck, creaking joint or niggling sports injury can benefit from treatment at a health spa.  Massages can work out tense knots and problem areas, or try alternative therapies like acupuncture to see if it will provide relief where all other treatments have failed.
8.  Learn Something New
Take the time at a health spa to learn something new.  Many of them offer classes in exercises and relaxation techniques such as yoga, pilates and tai chi.  Not only will they help you find peace during your spa visit, you can also prolong the experience at home by taking time out to practice whenever needs be.
9.  Prevention
Prevent all manner of future problems with specialised spa treatments.  Whether a simple anti-ageing facial or an alternative medicine full body overhaul, spas are now focusing on prevention just as much as pampering.  Have your health assessed and treated accordingly at a specialist spa – regular relaxing treatments now are far more appealing than the surgeon's knife and expensive, ineffective creams in the future.
10.  Switch Off
Some health spa resorts ban all mobile phones, laptops, television, radio and newspapers for the duration of your visit.  It may sound inconceivable but that's all the more reason to do it.  Shut out all the noise, the world won't end if you take a well-deserved break from it once in a while.